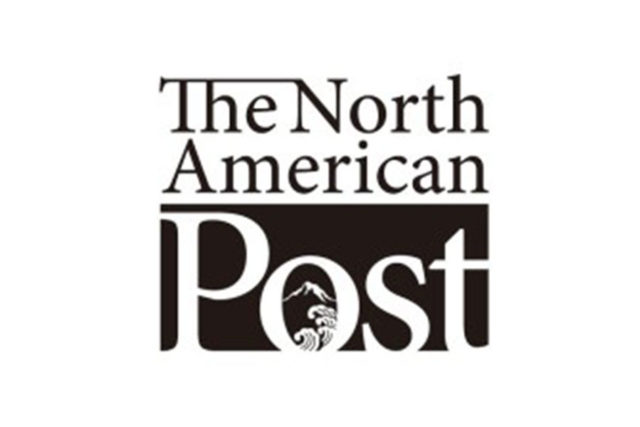 By Yuka Honda
For The North American Post
Neighborhood farmers markets are finally open! Now we can get local fresh produce like spring onions, asparagus, broccoli rabe, baby kale and mushrooms, to name a few. Spring vegetables are tender and sweet with a hint of bitterness.
In spring, our body starts to shed the fat we stored during a cold winter. According to Eastern medical knowledge, bitterness helps to cleanse the body. In a traditional Japanese diet, we consume wild flowers and shoots during this season. Here in the northwest, we can enjoy healthy sprouts, baby leaves and spring bulbs, which have more vitamins and antioxidants.
You can find farmers markets in your neighborhood through <www.wafarmersmarkets.com/washingtonfarmersmarketdirectory.php>.
I will share my spring favorite dish: Braised Asparagus with Shio Koji. Asparagus loses its sweetness as soon as it is harvested, so eat them immediately after you are back from the farmers market. You will fall in love with fresh asparagus once you learn how differently it tastes. Enjoy local asparagus with this simple recipe.
Shio koji is an easy seasoning to make. Combine 1 cup of rice koji and 1/3 cup of sea salt in a glass jar and add two cups of water and stir. Keep the jar room temperature and stir once a day until it starts to ferment in about a week. You can store it in the refrigerator for up to six months. You can also find it ready-made in Japanese grocery stores.
Another one of my favorite dishes at the beginning of farmers market season is Spring Vegetable Pot-au-feu. I use pieces of kombu seaweed as a broth base and spring vegetables give this stew complex flavors which are enhanced by a teaspoon of sea salt.
I added frozen tofu to simmer with vegetables. Tofu becomes spongy once it is frozen, and absorbs liquid in the stew. You may use sausage or bacon to make a more traditional stew with this recipe, but please try this meat alternative. You will find the unique texture of once frozen tofu to be very tasty.
Braising Asparagus with Shio Koji (Searves 3-4)
Ingredients
One bunch of Asparagus
1 teaspoon of vegetable oil
1 teaspoon of sake
1 teaspoon of water
1 teaspoon of shio koji
Cooking
1. Snap off the bottom of each asparagus stalk. Cut diagonally into 1/2 inch thickness.
2. Warm vegetable oil in a skillet over medium-high heat.
3. Place asparagus in the skillet and stir to coat with hot oil.
4. Add sake, water and shio koji and stir.
5. Cover with lid and simmer for 4 minutes.
6. It is done when the asparagus is soft but not soggy.
Spring Vegetable Pot-au-feu with Frozen Tofu
Ingredients (Searves 3-4)
Spring onions
White turnips
Carrots
Asparagus
Broccoli rabe
1 square inch of konbu seaweed
1 cup of water
1 teaspoon of sea salt
Frozen tofu
Direction
1. Cut one pack of medium soft tofu into two-inch cubes and lay them flat on a tray. Freeze them in a freezer overnight.
2. Wash vegetables. Chop off top of spring onions and turnip leaves.
3. Cut carrots diagonally into two-inch long slices. Cut spring onions and turnips in half if they are large.
4. Place kombu in the bottom of the pot then add onions, turnips and carrots.
5. Place the uncovered pot over medium heat until water begins to boil, cover with a lid and simmer for five minutes.
6. Add sea salt, asparagus and frozen tofu. Simmer for 10 more minutes.
7. Meantime bring a pot of water to a boil and salt it. Poach broccoli rabe.
8. Serve pot-au-fu in a bowl and garnish with broccoli rabe
Editor's note
Yuka Honda teaches simple easy and tasty everyday meals using many vegetables you can cook at home. More information can be found at <www.cookveggiesathome.com> or hello@cookveggiesathome. She will demonstrate all of her carrot recipes on June 4 and tomato miso soup zucchini pasta and other summer vegetables on July 23 at Nikkei Horizons. Information on Nikkei Horizons classes can be found at (206) 726-6469 or nhinfo@keironw.org.