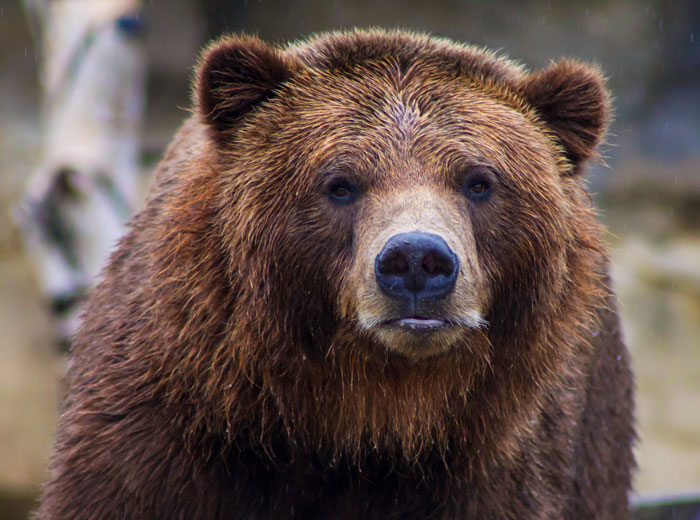 TOUGH TOFU
The Bear
By Deems Tsutakawa For The North American Post
In my previous story, titled "Coincidence" (Nov. 13), I talked about keyboardist George Duke. The other amazing thing that happened the last time I saw him perform at Jazz Alley was a song he composed and performed that night. Although I don't recall the name of the song that impressed me, I do recall his inspiration. When he introduced the selection, George said he wrote the new song as a tribute to the entire history of Black music. Duke stated that African Americans and Blacks in Africa have been developing their complex rhythms and musical forms for many centuries. The evolution of the musical forms called Blues, Jazz, and Funk has culminated in a very rich and complex performing art. As George Duke played his song, pouring his heart and soul into every note, I was moved to tears.
I have also seen the legendary band, Tower of Power, on many occasions and at many venues. For my money, the best place to see them is also at Jazz Alley. The reason is that TOP is much more "musical" at a jazz club as opposed to at a casino or dance room. Recently, their keyboard player has been the great Roger Smith. At a Jazz Alley engagement, Roger was featured for a long organ solo. His playing truly inspired me. For several weeks after their gig, I thought about his playing and was motivated to play my best every time out, no matter the venue.
There is an old saying that goes "sometimes you get the bear and sometimes the bear gets you." Last year, while playing solo grand piano at Bellevue Square doing background music, something truly wonderful took place. I love playing the song "Europa," composed by Santana and Coster. It is very beautiful and the nine-foot concert grand at the mall has an exceptional sound. Apparently, my music was affecting a pair of young women who stood next to the piano throughout the entire rendition. They seemed stunned at the beauty of the sound emanating from the piano and just wept. I believe I got the bear that afternoon.