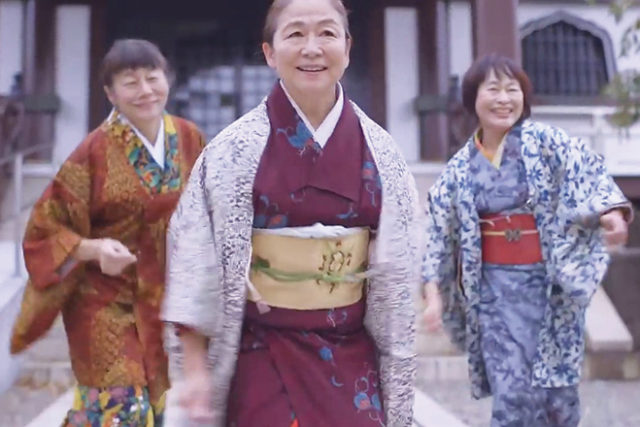 by David Yamaguchi,
YOUTUBE is widely known as a place to catch the latest cat videos. It also provides a remarkable way to get to know a country, its culture, and its language, through the eyes of its people. With the goal of giving Post readers an inside edge on the present-day cultural setting for the 2020 Tokyo Olympics, here we begin coverage of YouTube videos from Japan. They portray a land that is no longer your grandmother's Japan.
Hip-Hop Grandma
Among many Japanese dance videos, two that are especially amusing and worth watching are "No Rice No Life," from a TV commercial promoting rice consumption in Japan—which is declining—and three ladies dancing to Bruno Mars' pop tune, "24K Magic." What makes both work are the visual contrasts between the grandmotherly lead dancer and the trendy moves she busts, and the dancers' timeless kimonos versus the present-day American music. The dancer performs under her stage name, Tachiflower.
Tap Dancing Duo
A landmark for present-day tap dancing in Japan was the Takeshi Kitano "Zatoichi" remake film (2003), which ends with a knockout final tap performance by The Stripes, a professional dance troupe. While clips of this have been on YouTube for years, what is new are young post-Zatoichi hoofers, perhaps inspired by the movie. Two of the best dance as "Funk-a-Baby."
Killer Female Drummers
Girl drumming is a thing in Asia, perhaps fostered by the international "Hit Like a Girl" competitions, begun in 2001.
Two drummers that beat their drum-sets like there is no tomorrow are Shishido Kavka and Kanade Sato.
Ms. Kavka is a triple-threat:  drummer, vocalist, and model. When not wielding her sticks, she advertises Levi's jeans.
Ms. Sato is an up-and-coming teenager who began learning from her drummer-father at age 3 and debuted on YouTube at age 6. Check out her performances at the 2016 Singapore Drum Fest Ultimate Weekend (Aug.), the Kawaguchi Street Jazz Festival (Oct. 2016), and demonstration videos for Roland electronic drum sets, including one playing alongside Chick Corea—walk-on without preparation—at age 14.