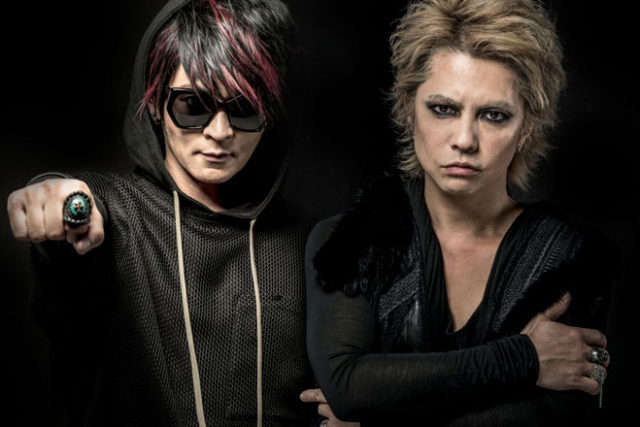 Japanese rock outfit Vamps – featuring HYDE (L'Arc-en-Ciel) and K.A.Z. (Oblivion Dust)—will return to Seattle this month in support of their current album UNDERWORLD (out via Eleven Seven Music). The band will tour San Francisco, Las Vegas, Tempe, Los Angeles and Seattle.
VAMPS is one of the most popular "visual kei" bands in Japan. Since forming in 2008, they have released three studio albums and four live DVDs, all of them showcasing the band's signature approach to their craft: grand-scale theatrics and drama married to expert playing and song-writing – a potent combination that has led to them playing hundreds of shows at in their home country, taking over Japanese arenas for multiple nights in a row, a series of annual Vamps-curated festivals. The band is also growing a global fan-base dedicated to both the band's music and message.
"I want our audiences to feel the wild and immoral side of rock culture. And, as we are vampires, our show will obviously be different from that of any other rock band!!" laughs HYDE.
The Seattle concert will be held on September 28th at El Corazón (109 Eastlake Ave E, Seattle). Doors open at 7 pm and the show starts at 8 pm.
Tickets are available at El Corazón website: http://www.elcorazonseattle.com/event/1545946-vamps-seattle/
VAMPS – 'CALLING' – Official Music Video
ENTER to WIN a pair ticket to the Vamps Concert