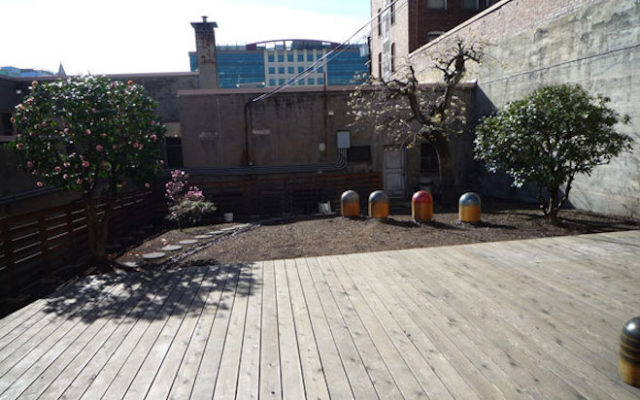 By Megumi Matsuzaki, Translated by Bruce Rutledge
Friends of Japantown in partnership with the Seattle Chinatown International District Preservation and Development Authority (SCIDpda) received $25,000 in grants from the Seattle Department of Neighborhoods and $16,500 from the Seattle Office of Economic Development to help revitalize Japantown (or Nihonmachi) in the International District.
The grants will help beautify and activate Nihonmachi Alley, the alleyway between Maynard and 6th on Jackson St, by installing murals that feature Amy Nikaitani, a local Japantown resident and artist. The murals will feature panels with photos of Japantown, ukiyoe art, and other elements associated with Japanese culture. The alleyway will also be illuminated with hanging lights. This Alley helps highlight Chiyo's garden, a private garden located in the alleyway.
The grants will also help revive Nihonmachi Nite, a once a year festival to highlight the history, culture, and businesses of Japantown. This years festival will be held on Saturday, August 26th, 2017. The action will center on Hing Hay Park with a taiko performance, guided tours, and an outdoor movie viewing, and at Chiyo's Garden, where there will be music, drinks and food.