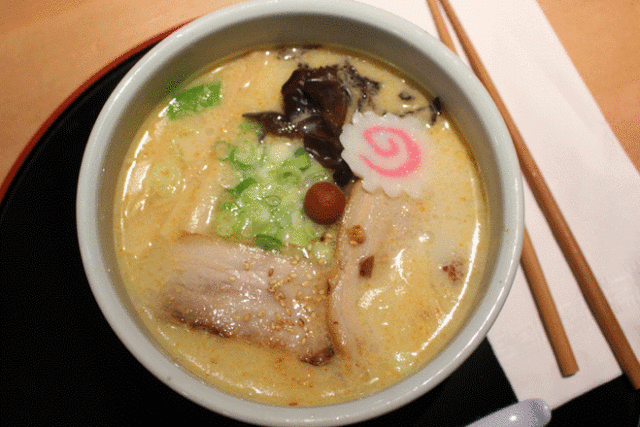 Santouka, a ramen chain that began in Asahikawa, Hokkaido, is opening its second Washington restaurant at University Village this Saturday, August 5.
The restaurant, right across from the children's play area, features handcrafted soups, pork slow-cooked for more than 20 hours, al dente ramen noodles and tiny pickled plums served in special donburi bowls that are smaller than average ramen bowls and help retain the heat of the soup. The restaurant's signature soup is shio (salt), but shoyu (soy), miso, vegetarian and other options are available. A bowl of ramen typically costs $13.50 to $14.50.
The menu also includes rice dishes and appetizers such as Japanese-style fried chicken (karaage) and gyoza.
The chain has spread through Japan and now has two restaurants in Massachusetts, one in Bellevue, and one in Seattle's University Village. In the US, stores are managed by Plenty USA.
Jun Yoneda, CEO of Plenty USA, was on hand this week to oversee the opening of the U Village branch. He showed guests at an invitation-only event how Sota, a popular robot in Japan often used in care for the elderly, will greet guests and help them order. Sota is also able to identify certain groups as families, male, female or coed and make menu recommendations.