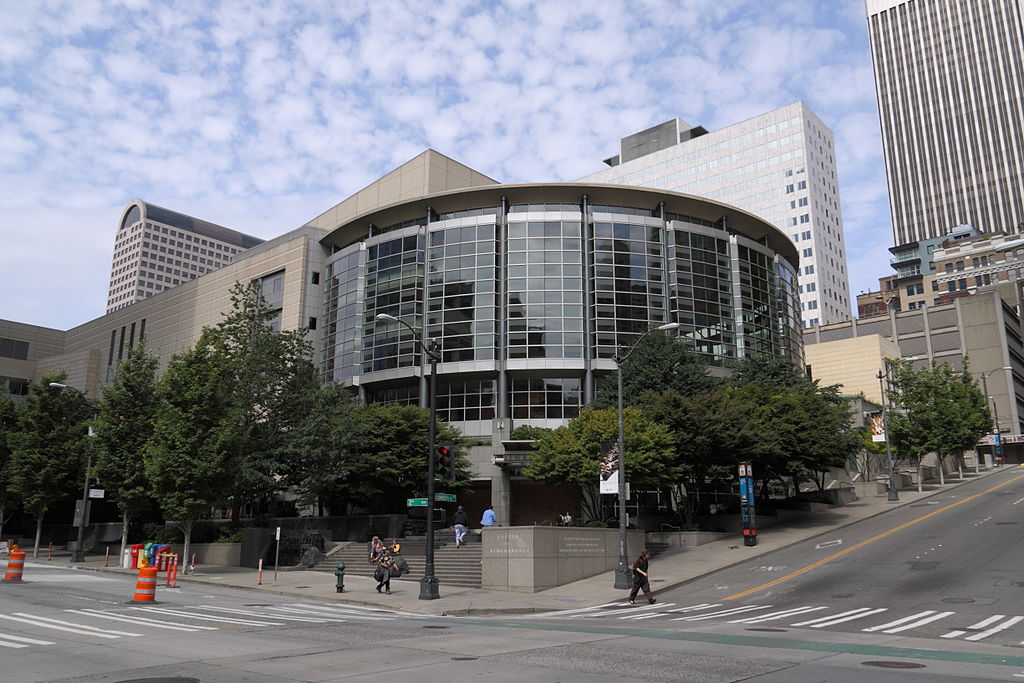 By Bruce Rutledge
Music of Remembrance (MOR) will premiere in Seattle two new works that it has commissioned to recall the wartime experience of Japanese and Japanese-American people. The works will premier at Seattle's Benaroya Hall. Japanese composer Keiko Fujiie's work will be performed on November 5, 2017, and FrenchAmerican composer Christophe Chagnard, now a Seattle resident, will have his work performed on May 20, 2018. Then both pieces will be performed together at the San Francisco Conservatory of Music on May 24, 2018.
MOR, founded in 1998 by Mina Miller, performs and commissions works about the experience of those who have been the targets of persecution and exclusion. "Music of Remembrance's roots are in the music that commemorates the Holocaust and the voices it silenced," Miller said. "Those events have profound resonance for our world today. We've failed to learn from history if we choose not to speak and act on behalf of people whose rights and dignity are threatened anywhere and at any time." After the attack on Pearl Harbor, more than 120,000 people of Japanese ancestry – a majority of them American citizens – were forced to detention camps scattered across the western United States.
Chagnard will explore this painful chapter of history through the stories of individuals, families, and artists based on their personal accounts, journals, letters, and artworks. The composition will combine traditional Japanese and classical Western instruments along with a narrator/ singer, all combined with visual media projections. MOR's other commission is a song cycle by Japanese composer Keiko Fujiie, drawing on words of witnesses and survivors of the atomic blasts in Hiroshima and Nagasaki to make an eloquent statement about the urgency of preventing nuclear war. Ms. Fujiie, a long-time Nagasaki resident and one of Japan's most noted and frequently performed composers, has been honored twice with the NHK Symphony Orchestra's coveted Otaka Prize.
Two FREE tickets for MOR's Spring Concert: Ceija Venue: Illsley Ball Nordstrom Recital Hall at Benaroya Hall Time: Sunday, May 21, 2017 – 5:00pm To apply, send email to info@napost. com. In the email, include your name, city, age, and occupation. Application deadline is on Thursday, May 4.