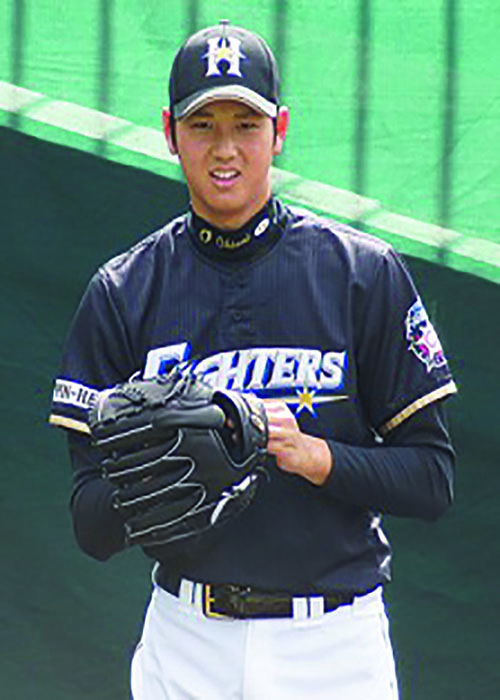 by Bruce Rutledge
Seattle Mariners General Manager Jerry Dipoto was in Japan earlier this month to scout the hottest prospect in Japan, Shohei Ohtani, a 23-year-old whose fastball was clocked at a Japan-best 102.5mph and who is the designated hitter on the days when he's not pitching.
Despite being plagued by injuries this year, Ohtani has drawn the attention of many Major League Baseball teams. At a recent start for the Hokkaido Nippon-Ham Fighters, Ohtani took the mound in front of scouts from Arizona, Baltimore, Boston, Chicago, Cincinnati, Cleveland, Los Angeles, New York, Pittsburgh, Texas, Toronto, Washington and Seattle.
Ohtani has been billed as the next Babe Ruth because of his ability to pitch and hit the long ball. He is 6'3" and about 190 lbs. When he graduated from high school, he considered coming to the Majors and at that time spoke mostly with the Texas Rangers, Los Angeles Dodgers and San Francisco Giants, according to reports on MLB Network. He says his favorite American player is Bryce Harper of the Washington Nationals. But Seattle has a chance. The Mariners are well-known in Japan because of the long tenure here of Ichiro Suzuki but also the successful careers of Kazuhiro Sasaki, Hisashi Iwakuma and others. Plus, the Mariners are well-positioned to make an offer to Otani under the arcane rules surrounding the signing of international players. The New York Yankees and Boston Red Sox have less wiggle room.
But the interest in Ohtani is so high, it's impossible to say who has the inside track. As the Mariners wrap up another season where they're probably going to fall just short of the playoffs, a signing of Japan's baseball phenom surely would build excitement for next year's squad.