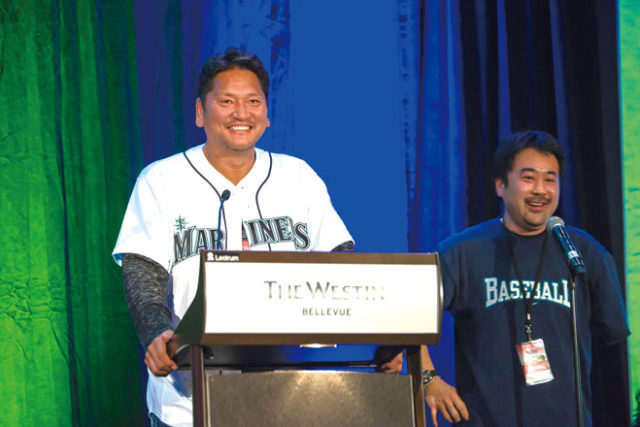 By The North American Post Staff
Over 300 hundred supporters attended Keiro Northwest's first annual Lunar New Year Celebration fundraiser last Friday at Bellevue Westin. The sports-themed event was joined by attendees with colorful sporting outfits and featured local legendary athletes as guests including Kazuhiro Sasaki of the Seattle Mariners, Edwin Bailey of the Seattle Seahawks and Fred Brown and Gus Williams of the Seattle Supersonics.
The event is a transition of the organization's fundraiser from their traditional celebration every five years to an annual event.
"We are here to support the transformation of Keiro Northwest as we move toward engaging mind, body and spirit of Asian elders and community that we serve through a variety of different health bonus and life style programs and services ," said Jeffrey Hattori, chief executive officer of the Keiro Northwest.
Sasaki, who was introduced by former Mariners President Chuck Armstrong,
added that Seattle is still his memorable place.
"I think Seattle as [my] second home town, first hometown in America," Sasaki said. "So if there is another opportunity for [me] to stop by, please feel free to give [me] a shout."