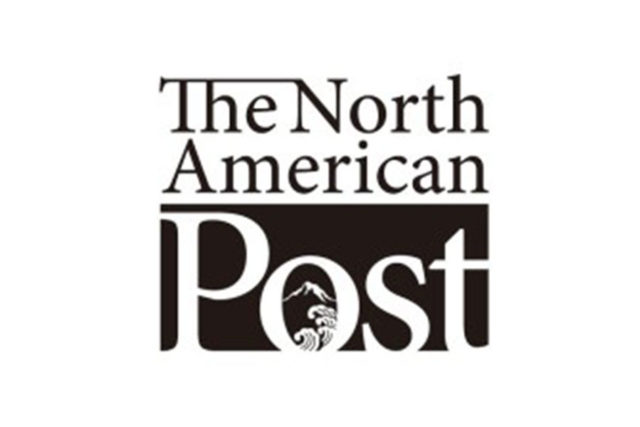 By Shunya Uetsuji The North American Post
The Japan-America Society of the State of Washington held a business round table to discuss the future of clean energy in Japan and the United States at Bellevue City Hall on Oct. 28
Daisuke Kitazawa, associate professor of the Department of Mechanical Systems, Institute of Industrial Science of the University of Tokyo, was the keynote speaker at the event while Kenji Ushimaru, president of Infra Innovations and JETRO senior advisor; Perry England, vice president of building performance of MacDonald-Miller Facility Solutions; and Susan Petty, president and CTO of AltaRock Energy joined as panelists. Kelly Ogilvie, senior policy advisor of the Office of Governor Jay Inslee was the moderator.
Kitazawa introduced Japan's energy situation since the Great East Japan Earthquake of March 11, 2011, and the approaches taken since then and issues of clean energy in Japan, especially marine energy which is his research field.
He highlighted five points: technological development, high efficiency and low cost, social acceptance in utilization for isolated islands, and large scale or array, as challenges for developing marine energy in Japan. In addition, he pointed out the possibility that new clean energy development has not developed quickly thus far because of the Japanese government's focus on nuclear power.
Ushimaru mentioned the potential of solar and wind power as key factors for new energy to make up for the shut down of nuclear power plants in Japan in addition to resolving environmental issues and supporting economic growth.
He inferred that Japan and the United States could work together to develop technology for solar power and wind power generation systems. He explained that the United States has a strong foundation in solar energy while Japan has a strong wind power platform, which survived the 2011 earthquake and tsunami.
"I would like to see U.S. and Japanese companies collaborate together not to install these renewable resources in only Japan or the U.S, but to push into a growing outside market," he said. "I would like to see business collaboration between Japan and the U.S."
Successful examples for energy efficient buildings were also outlined by England while Betty shared information about geothermal energy.
According to Betty, Japan has a high potential for geothermal energy from volcanoes, a cost effective alternative for a county that has faced competitive natural gas prices.
Sponsored by the Sasakawa Peace Foundation and National Association of Japan America Societies, the event also included networking among participants as they found ways for Japan and the U.S. to move forward together.