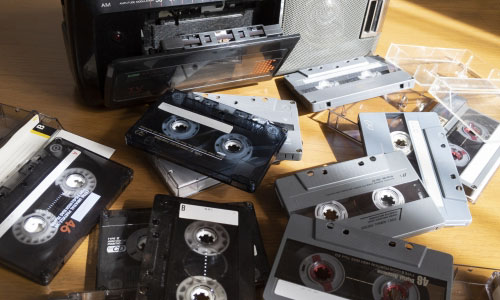 By Deems Tsutakawa For The North American Post
Like many folks, I love the 2014 movie, "Guardians of The Galaxy," starring Chris Pratt and Zoe Saldana. The show is very entertaining, well cast, and quite funny at times. "Guardians" also has great music to boot which really hits home with boomers like me.
As the story takes place in the future, one of the quirky things about the movie's music is the use of a cassette tape player, specifically a Sony Walkman. This also hits home with us "old folks" as cassette players were at one time the coolest device around. As a matter of fact, during the decades of the eighties and nineties, literally millions of people worldwide were using the Walkman, which was the state of art for music players of that era. All of my early albums were issued on either vinyl or compact disc and you guessed it: cassette tapes.
So one day, back in the day, I was checking the voicemail on my old record-a-call and had a message from an old friend named Jerry Baldwin. Jerry was one of the three original founders of Starbucks Coffee. He had hired me to play my Fender Rhodes electric piano at his house for the wedding reception of another cofounder, Gordon Bowker. Naturally, I gave away several cassettes of my current album at the time, called "Living Deems."
Mr. Baldwin's message was somewhat unusual. He said that someone had recently broken into his car. Jerry had a great collection of cassette tapes featuring many of the legends of jazz such as Wes Montgomery, Miles Davis, and Cannonball Adderly, to name a few. The curious thing was that the crooks only stole the Deems tape and left the rest. One could construe that Deems' music appeals to thieves, but I believe JB meant his message as a compliment.