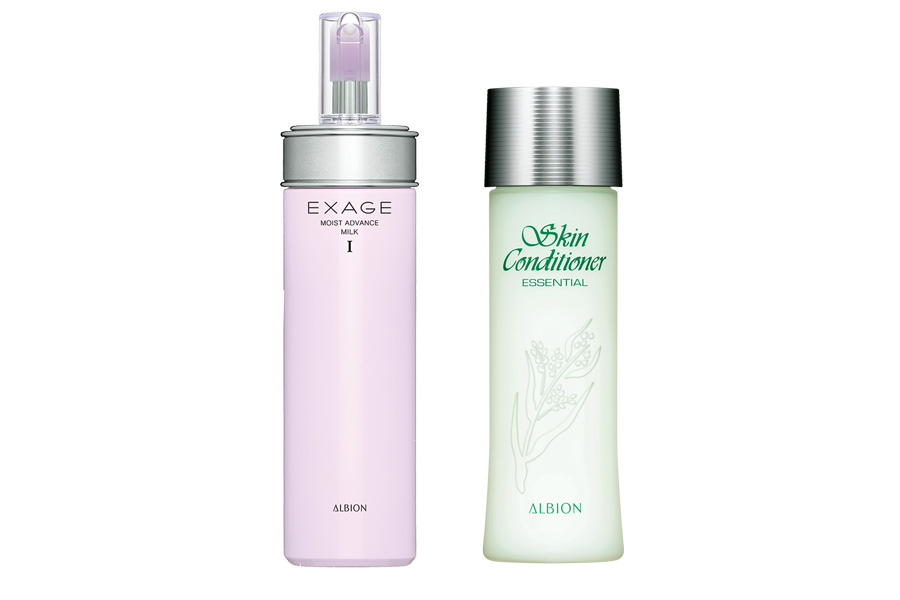 by Misa Murohashi, The North American Post
Looking for a perfect cosmetic for your Asian skin? You may love ALBION as it is one of the most popular premium skincare brands in Japan. It just became available in the US market in October. In fact, I used this brand when I was living in Japan. Marie Kondo, from the TV program, "Tidying Up with Marie Kondo ," is a celebrity who uses this product.
Founded in 1956, ALBION is known for its quality Skin Conditioner (Kesho-sui) and Balancing Milk (Nyueki), which are used in core Japanese skin-care steps morning and night. While most ladies in Japan go through shared steps—wash your face, apply skin conditioner, and then apply balancing milk—ALBION products are recommended for the steps. According to their skin-care professional, "applying Balancing Milk after washing your face is ALBION's tried and tested recommendation. This method ensures freshly washed skin is quickly replenished with what it wants most."
After moisturizing your skin with the milk, then condition it with ALBION's water-based conditioner. The key ingredient of the conditioner is Job's tears, a plant usually found in tropical regions. ALBION uses organic Job's tears, "Kita no Hato," made in Hokkaido. This conditioning step hydrates for a refreshing, comfortable feel, removes excess sebum, and leaves skin comfortably free of greasiness.
Lastly, I personally recommend "EXAGE Smooth Cleansing Oil ($30)." I remember my persistent, small, forehead acne was gone after using this product when I was in my early 20's. This made me a fan of ALBION. The cleansing oil removes excess oils, unclogs pores, and promotes clear skin. I think this cleansing step helps your skin absorb all the great ingredients of the milk and conditioner.
Consider adding ALBION skincare products to your holiday gift list.
---
ALBION Cosmetics (America), Inc.
Online Shop: www.albiongarden.com
Receive a gift with purchases over $50, $100, and $150
Contact: info@albiongarden.com