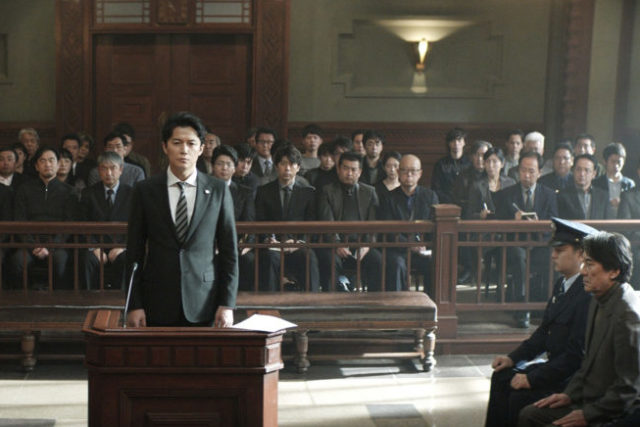 by Bruce Rutledge
The 44th annual Seattle International Film Festival, which opened Thursday, features several Japanese films including the Kenji Mizoguchi classic "Sansho the Bailiff" and the latest from popular director Hirokazu Kore-eda, "The Third Murder."
Rounding out the Japanese offerings is a documentary about musician Ryuichi Sakamoto and a wild animated film co-directed by animator Shojiro Nishimi called "Mutafukaz." The film is based on a popular French comic book of the same name. SIFF calls it "a crazy blend of wild Japanese animation, French moodiness, American anarchism, and pure, violent, wicked fun."
Kore-eda attended last year's film festival which included "After the Storm." His latest feature, "The Third Murder," is a fascinating legal drama about a supposedly open-and-shut murder case that gets deeper and darker with every strand of evidence. The film won the Japanese Academy Awards for best film, director, supporting actor, supporting actress, screenplay and editing. The Hollywood Reporter called it "a complex and engrossing examination of truth."
In some ways, "The Third Murder" is a departure from the family dramas Kore-eda usually tells because of its violence and courtroom setting. But it also bears the hallmarks of the thoughtful director. Even the violence, as the Irish Times noted in its review, is "killing as Yasujiro Ozu or Mikio Naruse might have had it."
The documentary "Ryuichi Sakamoto: Coda" is an intimate portrait of one of Japan's greatest modern musicians, who has spent recent years battling throat cancer. "Rather than focus on Sakamoto's achievements," the SIFF website reports, "'Coda' is a documentary that looks poignantly at the artist's life, choosing instead to portray Sakamoto as a soft-spoken, eloquent, reflective, and even humorous individual."
Check out the SIFF website <www.siff.net> for screening times and places for all 433 films shown during the festival.
Enter to win a pair tickets to The Third Murder screening on May 25th & 29th at SIFF Egyptian Cinema. Please answer our reader survey to enter!!