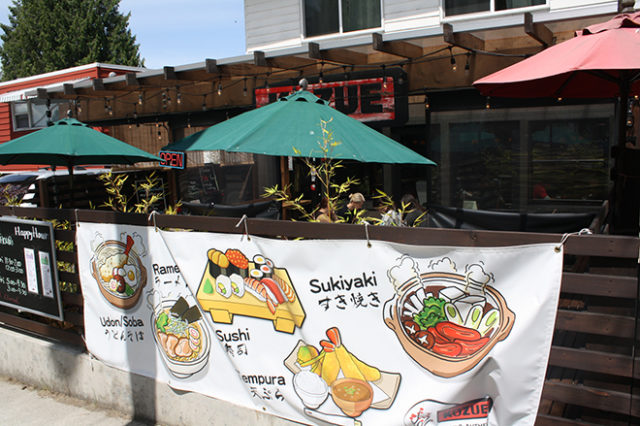 Long ago, Seattle's Japanese restaurants used to be mostly in the International District. Those days are long gone. Today's restaurateurs are bringing sushi and ramen and Japanese comfort food to neighborhoods like Wallingford, Queen Anne and Capitol Hill as well as the ID. Let's meet some of the people behind this Japanese cuisine boom.
Masae Fukuyama – Kozue Restaurant Owner
Kozue Restaurant, opened in 2004, is approaching its 15th anniversary. "This is the Seattle restaurant that delivers the most authentic Japanese home-style tastes," Owner Masae Fukuyama says with a smile. Kozue is located on 45th Street in Wallingford and has long been beloved by the residents in that neighborhood. The menu features fried oysters, pork ginger, katsu curry (curry with a pork cutlet) and other Japanese comfort food. The homemade tartar sauce and Worcestershire sauce conjure warm memories of family meals. "You may be surprised, but a Mexican chef makes it all," Fukuyama says. "With those dishes, he can hold his own with any Japanese chef." Chef Manuel started as a dishwasher when the restaurant opened, and today he is the purveyor of that authentic Japanese taste you get at Kozue.
Fukuyama came to Seattle from Osaka in 1994 because her husband grew up here. But just seven months after they were married, he passed away. To make a living, she started working at a Japanese restaurant. "Whatever comes your way, that's life," she says with humility. "Anyway, I saw an opportunity in front of me and did what I was supposed to do. That's all. I want to support other female restaurant owners and single mothers." That sort of warmth comes across when you dine on the Japanese comfort food at Kozue Restaurant.
Kozue Restaurant 1608 N 45th St. Seattle
(206) 547-2008 Website