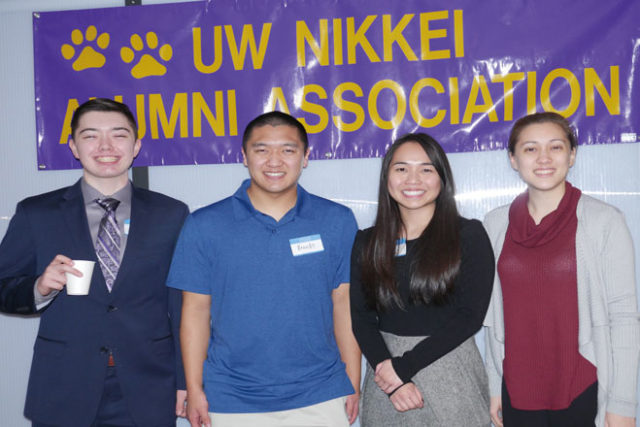 By The North American Post Staff
The UW Nikkei Alumni Association met last Saturday at NVC Memorial Hall to present the UWNAA Distinguished Alumnus Award alongside five scholarships. Keynote speaker Tom Ikeda was presented the Distinguished Alumnus Award at the event.
Ikeda is the founding Executive Director of Densho, heading the Densho Project. The Densho Project conducts numerous interviews and collects related resources made accessible to "preserve the testimonies of Japanese Americans who were unjustly incarcerated during World War II before their memories are extinguished," according to the project's mission statement.
Ikeda has led the organization for the past 20 years with over 1,600 hours of recorded interviews with first-hand accounts of Japanese Americans now accessible at Densho.org for preservation, education and betterment of the global community. His own parents and grandparents having been incarcerated during World War II, Ikeda has made extensive contributions to the Japanese American legacy with his personal experiences and a prior career in technology.
He graduated UW with a BA in Chemical Engineering, a BS in Chemistry and an MBA.