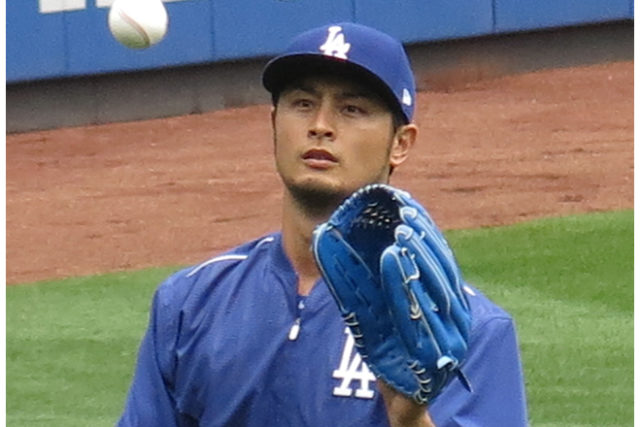 by Bruce Rutledge
No self-respecting baseball fan would have blamed Yu Darvish if he threw some chin music at Yuli Gurriel in last month's World Series. Who wouldn't have liked to see a high and tight pitch send Gurriel to the ground once the Houston Astros first baseman taunted Darvish with a slant-eyes gesture after hitting a homerun in the Series?
But Darvish took the high road, and won praise for his patience and poise.
It was a frustrating series for the Japanese and Iranian pitcher. He was roughed up in both his starts, and the Astros went on to win the World Series. But despite the bad pitching, Darvish came out of the Series looking very good.
Gurriel's racist gesture quickly blew up on social media. Major League Baseball decided to suspend him at the start of next season. Los Angeles Dodgers fans lustily booed his every move. But Darvish, who called the slant-eyes gesture "disrespectful," had this to say on Twitter:
"No one is perfect. That includes both you and I. What he had done today isn't right, but I believe we should put our effort into learning rather than to accuse him. If we can take something from this, that is a giant step for mankind. Since we are living in such a wonderful world, let's stay positive and move forward instead of focusing on anger. I'm counting on everybody's big love."
The next time Gurriel stepped into the batter's box to face Darvish, the Cuban tipped his hat in apology. Darvish nodded, and the game resumed.
Despite the results on the scoreboard, Darvish came out a winner in this World Series.