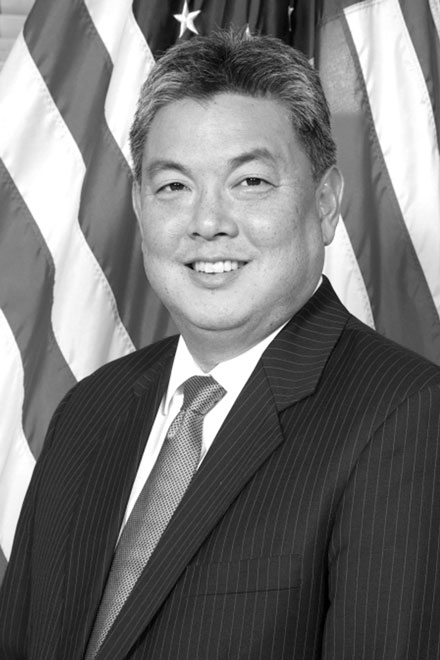 By The North American Post Staff
U.S. Representative Mark Takai passed away last Wednesday at 49 after suffering from pancreatic cancer. He was elected in 2014 from Hawaii's First District.
Takai was born in Hawaii and graduated from the University of Hawaii at Manoa. He was elected to state representative at age 27 and served for the National Guard, for which he was deployed to Kuwait.
Nikkei organizations such as National JACL mourned after his passing. President Obama also praised Takai's memory.
"Mark was always a fighter," Obama states. "It's the spirit he brought to more than two decades of public service on behalf of the people of Hawaii. He stood up for America's most vulnerable. He championed our troops and veterans, and proudly wore our nation's uniform… He leaves a legacy of courage, of service, and of hope."
Takai announced in May that he would not seek re-election in order to fight the cancer. Former U.S. representative Coleen Hanabusa announced she would run the seat.
Hanabusa served the U.S. Representative for four years before she ran for the U.S. Senator and lost in a small margin.
The 2016 Primary Election in Washington is also approaching next month. On the voting list are a few Japanese Americans, including State Representative Sharon Tomiko Santos from the state's 37th district and State Senator Bob Hasegawa from the state's 11th district for their reelection. State Senator Steve Hobbs is running for the Lieutenant Governor this year, competing against 10 other candidates.