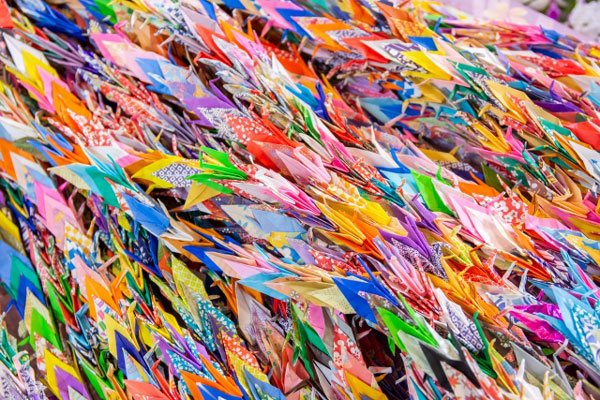 by Bruce Rutledge, The North American Post
If you weren't invited to the Day of Remembrance observance at the State Capitol this coming Thursday, there are plenty of ways to pay tribute to the day that was designated back in 1978 to honor the Japanese and Japanese Americans incarcerated by the US government during World War II.
The Day of Remembrance was originally observed as a mass drive-in to Olympia on November 28, 1978. Later observances were anchored to the day that President Franklin D. Roosevelt signed Executive Order 9066: February 19, 1942.
On Thursday at 10am in the State Capitol, State Sen. Bob Hasegawa and State Rep. Sharon Tomiko Santos are hosting an invitation-only observance in the House of Representatives chamber. A House resolution is expected to be passed to honor the day, followed by a luncheon. "We wish to pay special recognition to our guests who are former incarcerees or World War II veterans," said a statement from Hasegawa and Santos.
Other Day of Remembrance events next week include:
On Sunday, February 16, a Day of Remembrance fundraiser will be held in the Pigott Building on Seattle University campus. The event, hosted by the Minidoka Pilgrimage Planning Committee and Seattle University, will include performances by local taiko groups and a showing by The 5th Avenue Theater of Ken Mochizuki's new play, "How Baseball Saved Us." Tickets are $20, or $10 for students with school ID. All proceeds will benefit the Minidoka Pilgrimage Youth & Elder Scholarship Fund.
The Nikkei Student Union at UW is holding a tsuru (crane) fold-in from 6 to 8pm on Thursday, February 20, to observe the Day of Remembrance. The free event at the Intellectual House on the University of Washington campus will include taiko performances, free refreshments, and speakers. Every origami crane that is folded at the event will be sent to Washington DC as part of Tsuru for Solidarity's annual National Pilgrimage to Close the Camps in June.
On February 20, Northwest Veterans Museum presents Day of Remembrance community film screening and discussion at Black Box Theatre of Edmonds Community College. After screening of "Honor & Sacrifice" and ""Proof of Loyalty: Kazuo Yamane and the Nisei Soldiers of Hawai'i," panel discussion will be held with local filmmakers Lucy Ostrander, Don Sellers, Joyce Yamane, and Karen Matsumoto.
On Sunday, February 23, Tsuru for Solidarity is hosting a "Day of Remembrance, Day of Action" protest at the Northwest Detention Center in Tacoma from 12:30 to 2:30pm. More information can be found on Tsuru for Solidarity's facebook page.