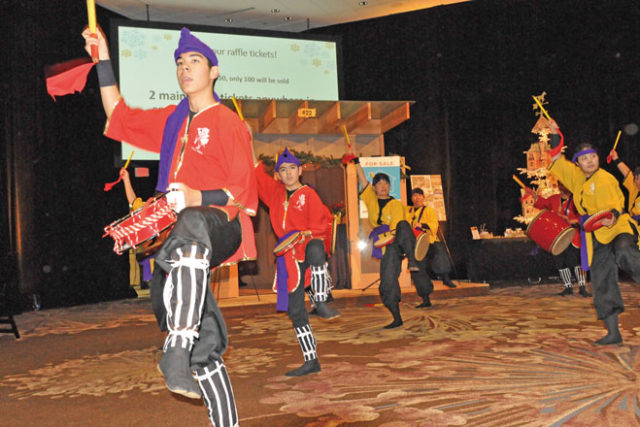 By The North American Post Staff
The local Nikkei community has been celebrating the 2016 Holiday season with its annual events. Japan-America Society of the State of Washington hosted its annual Holiday Dinner and Auction event at Westin Seattle on Nov. 29.
St. Peter's Episcopal Parish presented its annual multicultural craft fair last Saturday. Other mochitsuki events will follow last Saturday's JACL Puyallup Valley Chapter's event at Tacoma Buddhist Temple. The Seattle Mochitsuki will be held on Dec.18, and another one will take place on Bainbridge Island after the New Year.
The Seattle Mochitsuki will be held from 10:30 a.m. – 1 p.m. at Japanese Cultural and Community Center of Washington. The event will not sell the mochi but will provide an opportunity to experience the Japanese traditional activity and to taste the mochi.
The organizer is looking for volunteers on Dec. 17 and 18 to prepare, host and close the event. Helpers will be sent home with complimentary mochi, according to the event host.
"We appreciate very much any volunteers for all shifts or a shift or two of your choice," Glenn Tamai of Seattle-Tacoma Fukushima Kenjin Kai said.