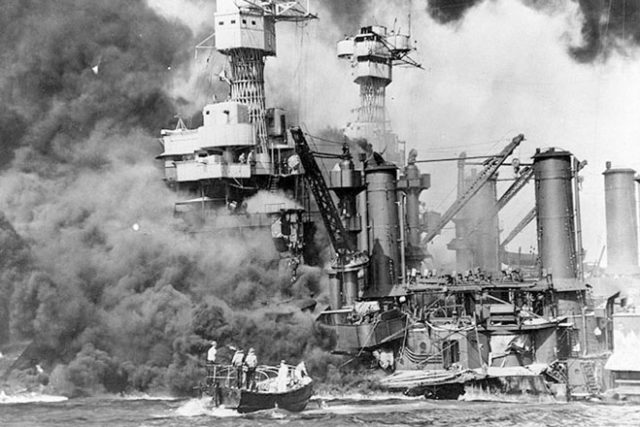 By The North American Post Staff
Abe will be the first Japanese prime minister to visit Pearl Harbor, where over 2,400 American soldiers were killed, and the three-and-half-year Pacific War began. In the greater Seattle area, Japanese community leaders were arrested by the FBI and confined to the Immigration building, which is described in Kazuo Ito's "America Shunju 80 Nen." Many were separated from their families for months or years, while mass Japanese incarceration swept across the Pacific coast in 1942.
"The visit will be to offer our prayers for the repose of the souls of those who perished there," Abe said. "We must never again repeat the devastation of war. I want to exhibit that resolve toward the future."
Japan and the US have been closely tied together for more than 70 years. Recently, Obama was the first U.S. president to visit the atomic bomb site at Hiroshima this May. Abe made a speech to the U.S. Congress in commemoration of the 70th anniversary of the end of World Ward War II in 2015, adding that he has been considering a visit to Pearl Harbor.
The details of the Hawaii summit were decided when the two leaders met in Lima, Peru.
"I have continuously thought that I would like to communicate the significance and symbolism of a visit to Pearl Harbor, and the importance of reconciliation," Abe said. "At the same time, I have also been thinking that I would like to hold a summit meeting to look back on the past four years with President Obama.
"Over the past four years, President Obama and I have worked hard together to develop every facet of Japan-U.S. relations and for the peace and prosperity of the Asia-Pacific region and world," he continued. "The message that President Obama delivered on his visit to Hiroshima toward a world without nuclear weapons is something that is still taken to heart by many Japanese people.
"At the same time, I would like to make this visit an opportunity to show the significance of the reconciliation between Japan and the United States. The Japan-U.S. Alliance has become an 'Alliance of Hope' in which our two countries work together as a global alliance to tackle the various issues faced by the world. The value and significance of the Japan-U.S. Alliance is unchanging, for the past, present, and future.
"The meeting this time will be a significant opportunity to confirm that."