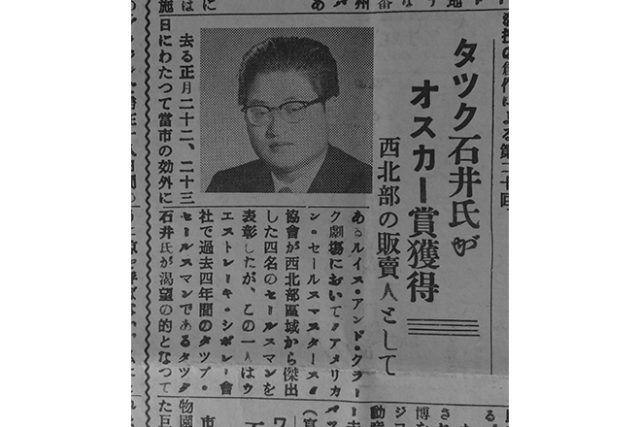 Original Issue Date: June 29, 1967
The American Sales Master's Association awarded four outstanding sales persons from Northwest at Lewis and Clark Theater in Tukwila on Jan. 22 and 23. Mr. Ishii, who has been the top salesman for the last four years at West Lake Chevrolet, was one of the recipients of the 1967 Oscar in Sales.
The American Sales Master's Association is a nation-wide organization that aims to improve the image of those who work in the sales industry. The association plans to present the award every year to notable sales persons across the county.
Ishii, who was born in Japan and has a workplace handicap of being a non-native English speaker, achieved a distinguished performance as selling one car per day last year.
Japanese Americans have been recognized in the academic sector, but fewer in the business sector, so Ishii's performance calls for special attention and praise.
In addition to Ishii, award recipients included Josef Gandy, who led the 1962 Exposition in Seattle, and two others.