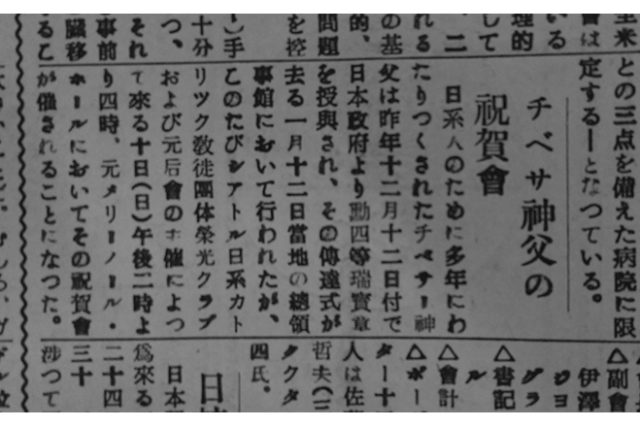 Original Issue Date: March 4, 1968
Translated by Minami Endo
The North American Post
Rev. Leopold Tibesar, a great contributor to the local Japanese American community, received the Fourth Class Order of the Sacred Treasure from the Japanese government, and the Award's Ceremony was held on Jan. 12 at the Consulate General of Japan in Seattle.
This time, the Seattle Japanese Catholic Organization Eiko Club and Genkou Club will host a Celebration Party on Sunday, March 10 from 2 to 4 p.m. at the previous Maryknoll Hall.
The event's organizers hope that it is meaningful to share this celebration not only with people who have known Father Tibesar but also with other Japanese community members. Tea and snacks will be served at the event.