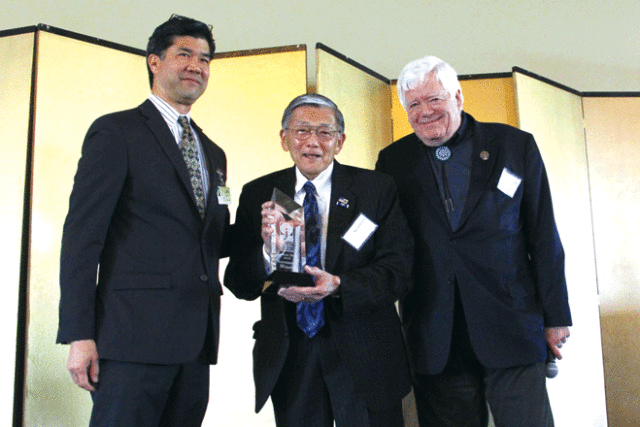 By The North American Post Staff
Japanese Cultural and Community Center of Washington's annual Tomodachi Luncheon drew hundreds of supporters to celebrate the rich local culture and community on March 24 at Seattle University. With the spirit of tomodachi, which means friend in Japanese, the community members gathered to help fund for the cultural center's existence and programs.
The event also presented the annual Tomodachi Award to recognize individuals or groups who have contributed in promoting Japanese and Japanese American culture and heritage and in strengthening cultural ties between the United States and Japan.
Former Secretary of Transportation and Commerce, Norman Mineta, and Mitsubishi Aircraft Corporation, which is building a regional jet as the first Japanese passenger airplane in about a half century. [This is not a sentence? Are these the recipients of the Tomodachi Award?]
Emceed by Lori Matsukawa, a board member of the organization, the luncheon also featured a Japanese dance performance on stage by Michaela Kusumi, and speeches by U.S. Senator Patty Murray and U.S. House Representative Jim McDermott. Former U.S. Ambassador to China, Gary Locke and Former House Representative Mike Lowry and other local representatives shared their support for the cultural center.