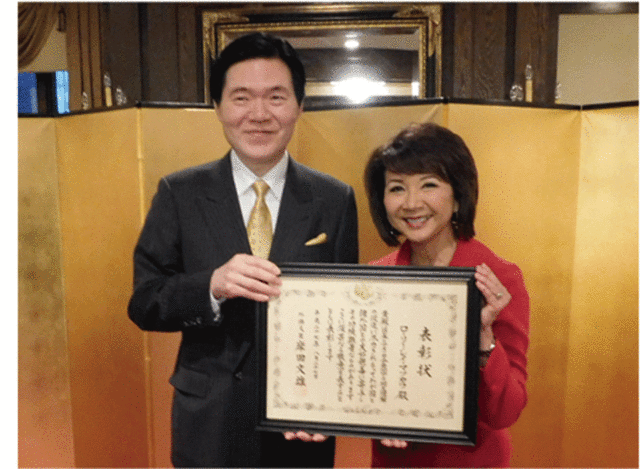 Lori Matsukawa, an anchor for KING-TV and founder of the Japanese Cultural & Community Center of Washington was presented with the Foreign Minister's Commendation at Consul-General Masahiro Omura's official residence on Dec. 10 during the Japanese Emperor's Birthday reception.
Ralph Munro, former Washington State Secretary of State, also received the Foreign Minister's Certificate of Gratitude.
Both of them were recognized for their outstanding achievements in the promotion of friendship between Japan and the United States. The Foreign Minister's Commendation is awarded to those who have made contributions primarily in non-governmental activities, while the Certificate of Gratitude is presented to those whose contributions have been primarily in public service, according to the consulate.
Photo courtesy of Consulate General of Japan in Seattle