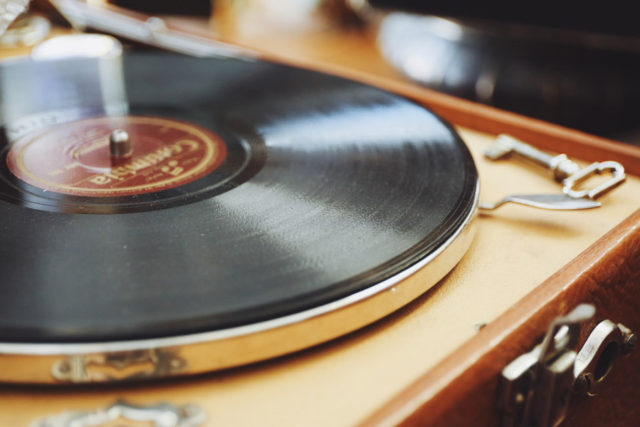 By Deems Tsutakawa For The North American Post
Unbeknownst to many music lovers I actually put out two 45 RPM vinyl records back in the Seventies. It was the beginning of my one man record company J-Town Records. One release was an original called "Okashii Na," or "Peculiar Isn't It," and the second was a remake of the Ramsey Lewis tune "Love Is Together." They were both produced for promotional purposes and actually received some airplay on KBCS FM out of Bellevue Community College. My first two full length LP's on vinyl came out in the 80's.
Having made the costly investment of producing these albums was only the first step in the long process of promoting, advertising, marketing, stocking stores, tracking inventory, invoicing, etc. I had to mail phonograph records to every station, coast to coast, along with letters, photographs, and reviews. During this era in my humble career, I also played six or seven nights per week and eventually developed a bleeding ulcer. Although this sounds terrible, it was an exciting time as my music was heard on radio stations from Alaska to Florida and all points in between. Having grown up in the decades wherein radio and records were a vital part of our culture it seemed to be somewhat of a miracle.
There was also a major trade magazine called "Radio & Records" that was the "Wall Street Journal" of the radio industry. R & R kept track of what records were getting the most airplay and the industry experts would read it religiously. Of course most of the artists listed were national acts like Herbie Hancock, Wes Montgomery, and The Crusaders, all of whom had major record contracts. And then there was little old me on J-Town Records going toe to toe with the heavyweights. I eventually got a record deal with a Seattle-based company called Nasty Mix. It was great for a while and then Nasty Mix had to close. I can personally look back with pride having kicked butt for several years on R & R.
It should be noted that these days jazz artists are not really trying to attain gold or platinum status, as the sale of the physical products has virtually evaporated. The goal now is to go viral online with video and digital downloads.