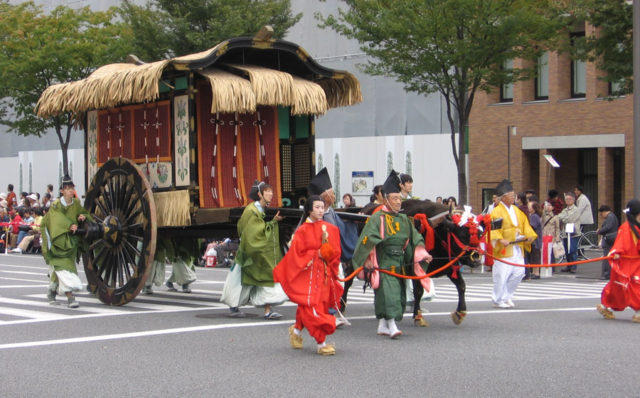 By David Yamaguchi, The North American Post
HOW SHOULD WE LIVE? The question applies to the coming month, to the next two-plus years—when we must tread carefully until a vaccine becomes available—and to the time when the COVID-19 pandemic is behind us.
It seems to me that the Japanese have figured out some of this. Perhaps, it is because they have always lived with disasters. Throughout history, an earthquake, tsunami, plague, or city-consuming conflagration was always around the corner. Accordingly, my sister's favorite Buddhist teaching is that of the Letter on White Ashes (below). It comes down to us from the priest Rennyo (1415-1499). His essay timelessly captures the sentiment that life is unpredictable and fleeting.
Implicit in the lesson is that we should strive to live each day well, whether we are trapped at home or not. Our inside activities can include "armchair traveling," to learn about our roots. This way, we can be more knowledgeable when we can again venture out into the world.
1. Hakkotsu no sho
"Ima ni itarite tare ka hyaku nen no gyoutai wo tamotsu beki ya. Ware ya saki, hito ya saki, kyou tomo shinrazu, asu tomo shirazu, okure saki datsu hito wa moto no shizuku sue no tsuyu yori mo shigeshi to ieri. Sareba ashita niwa kougan arite, yuube niwa hakkotsu to nareru mi nari…" (www.nishihongwanji-la.org)
"Who in the world today can maintain a human form for even a hundred years? There is no knowing whether I will die first or others, whether death will occur today or tomorrow. We depart one after another more quickly than the dewdrops on the roots or the tips of the blades of grasses. So, it is said. Hence, we may have radiant faces in the morning, but by evening we may turn into white ashes…"  (www.yamadera.info).
YouTube:
2. Jidai matsuri
This Festival of the Ages parade, held annually in Kyoto on Oct. 22, looks fascinating. The five-hour procession involves 2,000 performers, dressing the parts of individuals and groups that influenced Kyoto's history from the Meiji Restoration (1868) back to the eighth century. The reenactors range from the famous to the obscure, from the aristocracy to the commoners. They include men, women, and children.
Thus, through the magic of video, we can see the daimyo and soldiers, poets and lovers of the past stride silently by. Many are decorously mounted on horseback. The military leaders include Saigo Takamori—the "Last Samurai." There is Oda Nobunaga, the first great unifier of Japan. Murasaki Shikibu and Sei Shoganon ride together in a carriage, befitting their statuses as Japan's two most famous writers who were also competitors.
What I find the most fascinating are the many lesser names—commonly those of women—present in the procession that are largely absent from English summaries of Japanese history.
There is Tomoe Gozen, a female samurai commander whose exploits are recorded in "Tales of the Heike." There is Wake no Hiromushi (730-799), the woman who started the first Japanese orphanage, after a famine.
There are the 12th century Ohara-me, the women street-sellers of charcoal and firewood. They are followed by Shirakawa-me, the women sellers of flowers, their wares balanced on their heads. The terms denote the villages from where they came. 
For viewers, the history, the clothes, and the horses of Jidai Matsuri are fabulous. It is interesting for all. It provides a good test of one's knowledge of history, as few can possibly know all of the past shoguns, artists, and influencers that saunter by. It provides perspective on our present-day woes.
Film:
3."Bushido Sixteen"
This film (2010, IMDB rating, 6.5/10 from 61 votes) taught me about kendo, captures the essence of high school sports, and shows a rare glimpse of young Japanese women athletes really "going for it." Like the high school kyudo [Japanese archery] students I watched in Japan, you would not want to encounter a high school kendo team-member on a medieval battlefield. The one catch of the YouTube version is that it is not subtitled in English.
A review from my Sansei neighbor whom I test my movie recommendations on: "You gotta be kidding… I can make out only one word per sentence, if even that…"
4. Ami Inamura, baseball phenom
This young sportscaster can throw a ball over 100 km/hr (62 mph) and swings a mean bat as well. Her 2015 commercial for the Toyota "G," involving ordinary people playing baseball on city streets, is outstanding and timeless. She will be proud of it when she is 100.
5. Dance
Shinsuke Kanemitsu and Anna Kovalova are always impressive professional pair dancers. As an example, watch their 2019 rumba interpretation of "I Love You" (Yutaka Ozaki; cover by Ayaka).
6. J-Pop
Lately I have enjoyed "Anly." Her performances with electronic looper pedals show how she builds the parts of a virtual backup band, step by step.
Sora News:
7. Sandwich art
Sora News 24 is (formerly Rocket News 24) is the amusing site I go to near the end of nearly every day to learn something upbeat, fun, and different. There, there is an article on "how to make amazing Japanese fruit flower sandwiches" (Apr. 21).
While I confess that I will never make the exquisite sandwiches, I nonetheless came away impressed at the creativity and 3-D visualization skills it took to come up with the concept. Moreover, even if you make each sandwich perfectly, you can ruin it last-minute—make its hidden beauty vanish like the morning dew—by slicing it on the wrong diagonal. Watch the video therein.
8. Simple cheese-making
Milk, lemons, and salt are the three ingredients. Olive oil, pepper, herbs, and garlic are optional (Apr. 23). Even I might try this.