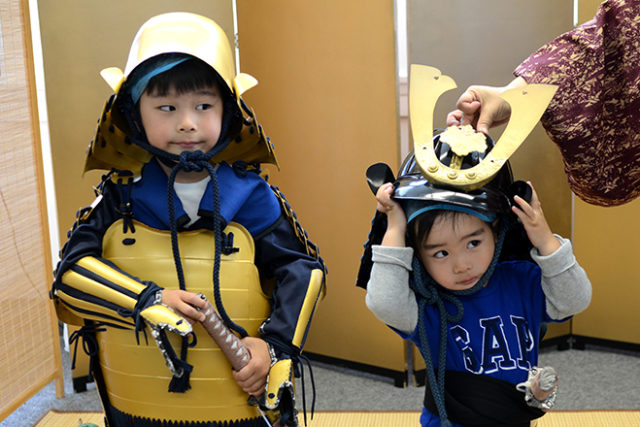 by Stephanie Ikeda,
May 6, 2018 was JCCCW's annual Kodomo no Hi or Children's Day event. Kodomo no Hi is a free public event commemorating the national holiday of the same name in Japan, which celebrates the health of children and expresses gratitude towards parents. At JCCCW, several hundred attendees of all ages and backgrounds gathered to celebrate Kodomo no Hi with demonstrations, food, and activities centered around Japanese culture.
Unlike traditional celebrations, JCCCW offers a special theme for the Kodomo no Hi festival. This year's festival centered on manga and characters. New activities centered on the theme included a manga drawing contest, manga button making, manga tracing tutorials, and professional manga drawing demonstrations by JCCCW staff member and professional manga artist Arisa Nakamura. In addition to the Japanese name tags and origami papercrafts offered every year, this year kids could also make Maneki Neko or
"fortune cat" hats from paper.
Performances showcased traditional Japanese culture such as taiko, karate, judo, storytelling and dance performances. Kids could also participate in making koinobori toys, trying on kabuto armor, scavenger hunts, making water yo-yos, and building LaQ blocks. The food offerings included local businesses Hurry Curry of Tokyo
and Gourmet Dog Japon, plus a JCCCW community bake sale featuring manju, mochi, Totoro cookies, and other homemade desserts.
If you missed out this year, Kodomo no Hi is JCCCW's most popular annual community event and is held every year on the first Sunday of May.
Their coming events on the website.