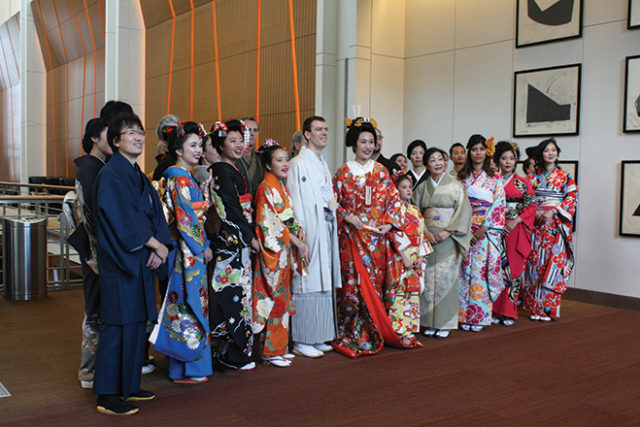 JAPAN FAIR 2018
Date: Saturday July 7th & Sunday 8th
Place: Bellevue Meydenbauer Center
11100 NE 6th St, Bellevue, WA 98004
Website: japanfairus.org
Greetings
Yoichiro Yamada, Consulate-General of Japan in Seattle
I congratulate Japan Fair in Bellevue for another successful year of creating what has now become a "must-see summer event." Japan Fair coincides with the traditional Japanese festival Tanabata. If you are familiar with the age-old story, you can't help but notice the similarity: Japan Fair is also a bridge, one that connects Bellevue and Seattle to Japan. Whether it is the food and music or the workshops and booths, there is something for everyone.
I thank Ms. Yuka Shimizu and all those who have helped to make this year's Japan Fair another unforgettable event. The Consulate looks forward to continuing our support to the organizers and strengthening the friendly ties between Japan and the United States. I hope you can join in the celebrations and enjoy a weekend full of Japan-related summer activities.
Yuka Shimizu, Japan Fair 2018 Executive Chairperson

It has been three years since we carried on the legacy of ENMA's Aki Matsuri.  Japan Fair introduces a wide range of cultural and educational experiences.  We offer everything from traditional Japanese art and culture to modern industries and products, educational experiences for children, and amazing performances and workshops. We brought about 20,000 people to the event last year! Japan Fair is the annual event where individuals, organizations, and community groups come together to celebrate Japanese culture – all in the heart of Bellevue!
We continue to show appreciation for previous generations of our Japanese- American community; due to their dedication, we now live in a thriving community.  Today we strive to enhance that community for our future generations.  Meydenbauer Center is centrally located, accessible to all, and has superior indoor facilities to host our fair. Please bring your family, friends and neighbors to our event!
---
Japan Fair is a free, two-day festival that showcases Japanese traditional and modern culture. The event is operated by a 501(c)(3) non-profit organization, Asunaro d.b.a. Japan Fair. When you purchase a raffle ticket and Friends of Japan Gala tickets, you're supporting the financing of next year's Japan Fair. The raffle prizes are all donated by Japan Fair raffle sponsors… Read more
---
Find Japan Fair Main Stage Time Table and read stories about featured stage performers.. Read more
---
Find Japan Fair 2018 Exhibitor list and read storied about featured exhibitors. Read more.
---
Find Japan Fair 2018 Seminar Time Table and read storied about featured seminar presenters.. Read more
---