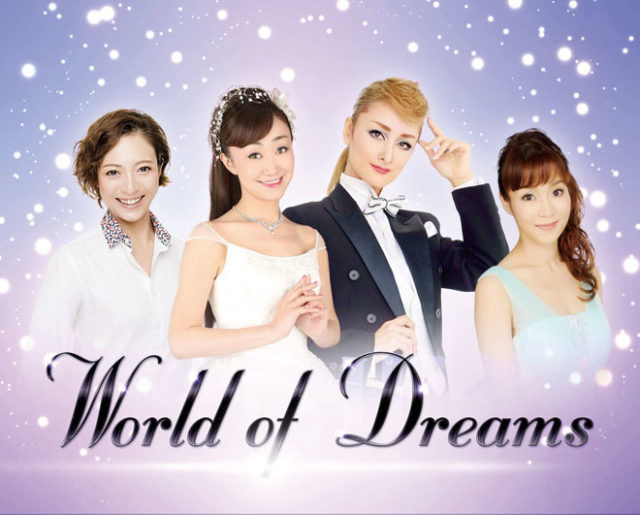 The Takarazuka Revue Company is based in Takarazuka City, Hyogo Prefecture. The performers are all female. Even the male characters are depicted by women, giving the revue a unique style since its inception in 1914. Enthusiastic female fans make up the core of their support, and the number of devoted followers continues to grow. This December, alumni of the Takarazuka Revue will perform in Seattle for the first time in 58 years.
Takarazuka has been beloved in Japan for more than a century. Today, the group is revered at home and abroad as a representative of Japan's unique pop culture. "All the young people overseas who have grown interested in Japanese culture through cosplay and manga will get to know Takarazuka and become fans," says producer and Takarazuka City native Sakiko Flower. The Seattle performance became a reality, she says, because of the support of fans overseas. They built online communities of enthusiastic fans, and once the Seattle show was announced, sent messages and flyers all over Facebook and the Internet. "The fans who helped us and the Takarazuka alumni all have one idea in common: to get more people to know about the enjoyment of Takarazuka and have them become fans."
The December performance will include famous scenes from smash hits like "The Rose of Versailles" and etudes connected to famous songs. A Takarazuka performance is always flashy and full of variety, from Japanese dance to the tango. The performances will be in Japanese, but English narration is planned. A lecture about Takarazuka for fan club members will precede the performance. The aim is to make this performance enjoyable even to those who have never seen a Takarazuka performance before.
Four Takarazuka OB (Takarazuka alums) all the way from Japan discuss their days on the front lines of the revue. The interview can be viewed on a podcast managed by overseas "zuka fans" Takarazuka Revue Fan Podcast.
INFORMATION
Date & Time: Sunday December 3rd, 2017 4:30 ~ (4:00 Door Open)
Location: Cornish Playhouse at Seattle Center 201 Mercer St., Seattle, WA 98109
Ticket: Corlish Collage of Arts Website $35 (VIP seating $50, Students $25)
Contact: (206) 708-9038 / flowersanseattle@gmail.com
Facebook: WorldOfDreamsSeattle