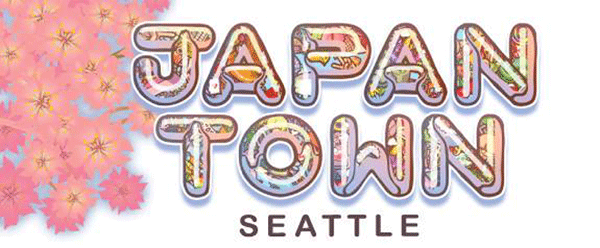 by Bruce Rutledge
Mark your calendars. On August 26, the businesses and cultural groups in Japantown are holding a daylong celebration of the neighborhood with performances, walking tours, a movie and lots of in-store special events.
"This is a Japantown grass-roots effort," said Tom Kleifgen, co-owner of Momo, a boutique on 6th and Jackson St. He said business owners wanted to hold an event that brings all of Japantown together, from the cluster of businesses around Uwajimaya to the block that Momo anchors with Kobo@Higo, the Panama Hotel and other shops and restaurants along Jackson and Main streets.
The Nagomi Teahouse will host the Mahouto Market, a maker's market of kawaii arts and crafts, from noon to 8 p.m. From 3 to 6 p.m. the shops and restaurants around 6th, Jackson and Main streets will feature special events and door prizes. Kobo will feature a retro pop T-shirt fair with designer Namu. Next door, Momo will hold its Kimono Mania event with designs by Tuesday Scarves and Saltaire Life. Rian Robison of Tuesday Scarves, which is at 608 Maynard Ave S, will be displaying her wares at Momo that day to be closer to the center of the action. "All of Rian's kimonos are handmade, designed and dyed by her," said Lei Ann Shiramizu, co-owner of Momo.
At 3:30, 4:30 and 5:30, the Wing Luke Museum will hold a walking tour in partnership with the National Park Service through the original Japantown, starting at Chiyo's Garden off the alleyway north of the Murakami Building and ending at Nagomi Teahouse. Good walking shoes are recommended. "With all the freeways and parking lots cutting through now, it's hard to imagine how big and sprawling a neighborhood (the original Japantown) was," said Kleifgen.
And that reminder of how big Japantown once was provides a subtext for this celebration. "This is the 75th anniversary of the internment," Shiramizu noted. "Today we are experiencing more of the same kind of struggle of isolation with all these executive orders. We want to bring that to light. The timing is critical."
The Japanese Cultural and Community Center of Washington will have an information booth and host family activities at the newly completed Chiyo's Garden during the afternoon. From 5 p.m., the garden will turn into a 21-and-over lounge called Chill at Chiyo's complete with a DJ and refreshments.
The evening culminates at Hing Hay Park, where the Seattle Kokon Taiko drummers will perform, Ramu Tokashiki of the Seattle Storm will be on hand for autographs and photos, and live music will play until it is dark enough to screen the movie Big Hero Six. All events are free.