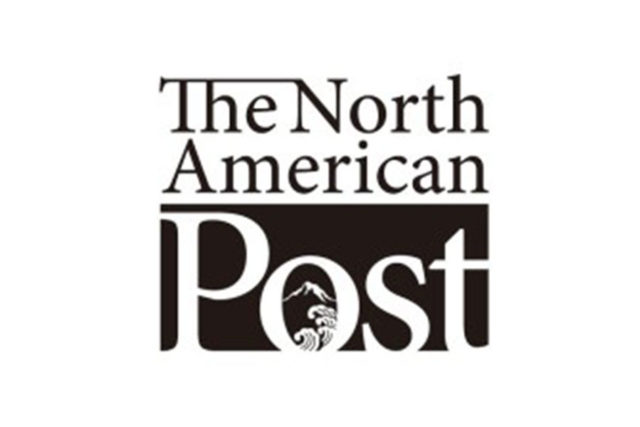 By Yukiko Tanaka
For The North American Post
Asakusa is trying to remind us, it seems, of its ties to the past heyday for tourism's sake, but people in the neighborhoods north of it, not on tourist maps, are less conscious of the changes that have taken place in their lives and environs. And yet, the past is more integrated in their lives. Ohtori Shrine there, for example, is just as busy with locals as described in "Takekurabe" at the fair on days of tori no hi (the day of cock) with local visiting children included. The fairs at the end of the year are particularly large with the people buying ceremonial rakes of various sizes with which to collect fortunes for the coming year. Streets in front and on the sides of the shrine are lined with stalls and makeshift tables selling food and other goods.
The splendor of Yoshiwara, however, is gone, a bad dream of the women who lived and worked there. Instead, what we see there now are nude studios and "soap lands" (where men are soaped and washed by young women while prostitution is not allowed). A few rows of buildings have décor all around that make them look like European mansions. Far from being self-conscious, only falseness prevails here. Once when I passed by, I saw a few men, all in black, standing aimlessly in front of the entry of one such building; no doubt of the yakuza underground, they are now a part of this neighborhood, which is otherwise quiet and seemingly uneventful. I spotted a public bathhouse with the apt name of Midori-yu, since Midori is the name of the protagonist in "Takekurabe."
Not far from Ryusen is another spot that had something to do with the lives of women in Yoshiwara of Edo and Meiji Japan, a temple called Jokanji. Women who died in Yoshiwara had their bodies thrown into the compound of this temple, commonly known as nagekomi-dera ("throw-in temple"). A proper burial conducted by the temple was expected to occur for such unfortunate women, but may not have actually happened. Although it takes a good half an hour to get to Jokanji from Asakusa on foot–15 minutes by bicycle–it is well-worthwhile to make the effort.
Nagai Kafu, who was a habitual stroller, particularly in less known corners of Tokyo, made a request to Jokanji to be buried in its cemetery. He was the eldest son of a prominent government official, whose family's burial ground is elsewhere (in Zoshigaya Cemetery). You will find a monument dedicated to Kafu on which sympathetic words on the sad lives of prostitutes are inscribed. He knew them very well personally, and not only those in Yoshiwara but many other quarters in Tokyo. The temple, I learned, has been conducting a memorial service on the anniversary of his death. Among the visitors to the temple today are those who admire Kafu's work and perhaps those who share his sentiment toward the prostitutes he wrote about.
If you go further north, you end up in Senju (Arakawa Ward), once a busy post-town of Nikko Highway in the Edo period. Sumida River changes its direction here and flows East and West. The poet Matsuo Basho came here to begin his walk into the Deep North. His residence then was in Fukagawa, a low-town east of the River. Here, by Great Senju Bridge, he got off the boat and began walking, heading North. Standing outside Jokanji, still in Taito Ward, you see that traffic is busy on the main street, but if you find a tiny station called Minowa you will have found the starting point of the Arakawa Line and the only street car left in Tokyo. If you take this, you will be in the western part of Shinjuku in one hour. The streetcar passes quite a few lesser known yet historically interesting spots on its way but they are beyond this guide of central Tokyo.
[Editor's Note]
This series introduces a historical view of various sites in Tokyo. The writer can be reached at ytanaka03@gmail.com.