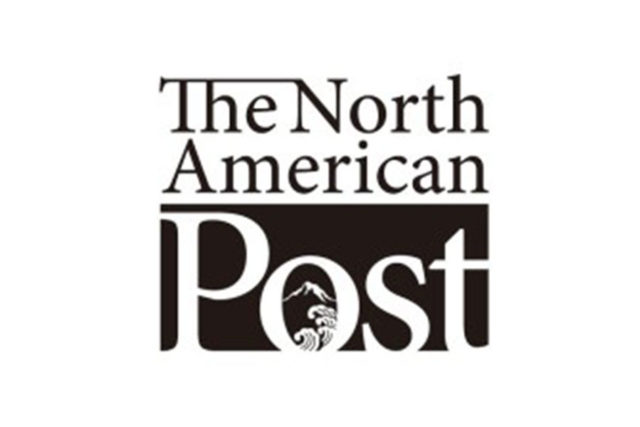 By Yukiko Tanaka
For The North American Post
What Asakusa offers today is more than Sensoji and the area's various cultural entertainment opportunities along with shopping and eating. In order to explore further north, however, a bicycle might be a good idea since the distance you need to cover is not small. Conveniently, there is a public rental place at the south end of Sumida Park by Azuma Bridge (200 yen for a day). Also, it is quite enjoyable to ride in Sumida Park, which stretches northward along the river for quite a while (there is a bike road). The park is known for its cherry blossoms and you are lucky if you happen to be there at the right time.
Pedaling for about 20 minutes, you will see a small hill on your left, Chimatsu-yama. With a temple on the top of the yama, or hill, it was a popular spot among Edo folks and the literati and artists particularly enjoyed spending leisurely times with those likeminded. One had a good view of the river and the land beyond on the other side. More than a few painters, including Ando Hiroshige, depicted this scene in their works, and Katsushika Hokusai, who moved his house innumerable times in his life, chose to settle here in his last days.
In those days, the surrounding area of Chimatsu-yama was a busy spot. To get to the Yoshiwara gay quarter, which was a bit further north, patrons took a canal (connected to Sumida River) running nearby, as it was the right way for a man of the town. There were more than a few theaters as well. Save for a temple still sitting on top of the hill, there are none of these today. With big trees around, it is a nice place for you to stop and take a break, however, and take a notice of the mud wall at the bottom of the stairs leading to the temple. It is the original wall as depicted in a wood-cut print by Hiroshige. If you happen to be there on the 7th day of January, you will be served boiled daikon, white radish, which, it is believed, purifies our mind.
There is no canal today, it being reclaimed to make Sannyabori Street, and there is no Yoshiwara, either. The most popular gay quarter in Tokyo until the 1950s, when the anti-prostitution law passed, it had many long and flourishing years. What is found there today are some establishments referred to as "pink businesses," more specifically "soap-land" (body wash and massage done by semi-nude young women). For some reason buildings in this old and new quarter are all western style with some romantic motifs and decors.
To get to this area by bicycle you take Umamichi-dori, which runs west of Chimatsuyama. Soon, you will see a small and pathetic-looking willow tree, by which is a sign post that says mikaeriyanagi, or "turn around willow." Patrons of Yoshiwara, it is said, looked back by this tree longingly when they had just left. Now you are close to where daimon, the "Great Gate," was. The quarter, in those days, was enclosed by tall walls on all four sides and two gates to prevent the women in the quarter from leaving without clearing their debts.
Where you are now is Senzoku, a part of which, called Ryusen, is where Yoshiwara Gay Quarter was. A woman writer of the mid-Meiji era by name of Higuchi Ichiyo lived here briefly and wrote "Takekurabe" (translated into English as "Child's Play"). It is a fine piece of fiction depicting the life of people, mainly children, who lived in this neighborhood right outside of the quarter. In it, one of the children, the protagonist, is about to start life inside the wall. Filled with nostalgic longings, Ichiyo's story allows us a glimpse of the life in Tokyo's low-town bygone days. Walking in the same neighborhood today, you are made to feel that it has somehow been left behind from the last decades' post-modern frenzy of Tokyo-like Shinjuku.
There is a small museum dedicated to Ichiyo in Ryusen. Built primarily by the effort of the residents here, you can see there a model of a house with two-rooms and a kitchen where Ichiyo and her family (mother and a younger sister) lived, her desk and other household items as well as her manuscripts. The museum is a must-visit for Ichiyo scholars and admirers, myself included. Various events commemorating the author and her work are also organized occasionally, making us sense a passion of ordinary folks who live in the neighborhood. Such, perhaps, is the sentiment of the people who live in the low-town of Tokyo, at its fringe in Asakusa.
[Editor's Note]
This series introduces a historical view of various sites in Tokyo. The writer can be reached at ytanaka03@gmail.com.