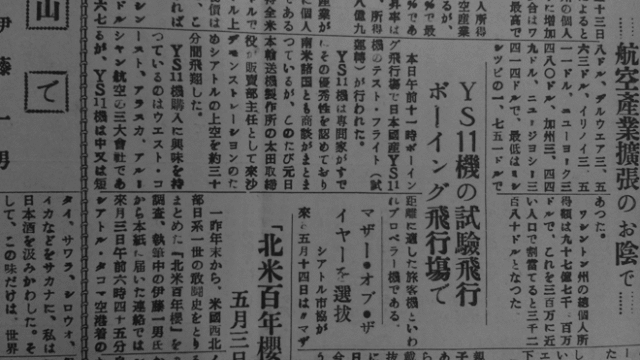 Original Issue Date: April 25, 1967
Translated by The North American Post Staff
A test flight of the Japanese airplane YS-11 was held at 11 a.m. today at Boeing Field in Seattle.
YS-11 has been recognized for its excellent performance by experts, and it sales have been successful in South America. During the 30-minute test f light in Seattle, Mr. Ota of Nippon Yusoki Co. joined for its promotion.
Three major airline companies including West Coast, Alaska and Aleutian Airlines have shown their interest in purchasing the YS-11, which is a turboprop airliner for short or middle range flights.