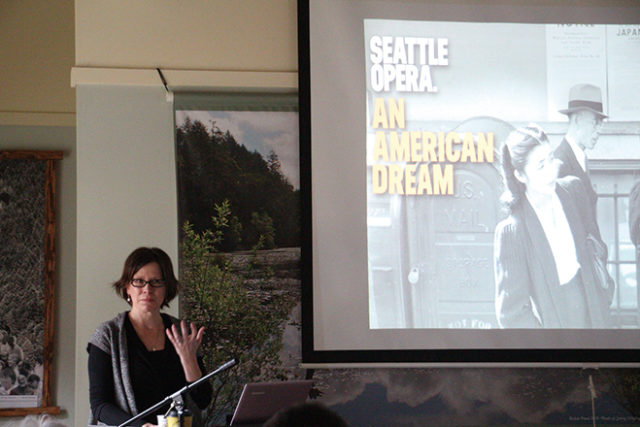 By Maiya Gessling
The North American Post
Jessica Murphy Moo, who wrote the libretto for Seattle Opera's "An American Dream" visited Vashon Island on Feb. 21 for a talk sponsored by Friends of Mukai. The opera featured the childhood stories of Vashon native Mary Matsuda Gruenewald, who was incarcerated at the Tule Lake Relocation Center, and German Jewish musician and teacher Marianne Weltmann, who fled to the United States to escape Nazi oppression.
Moo is an experienced fiction writer and journalist, but "An American Dream" was her first attempt at a libretto.
"Fiction is my fall back, but I had to relearn how to write for opera," she said "I had to make myself get out of the way of the music, because that's what does the most work in telling the story. It's the music that expands the emotion of these small, intimate moments."