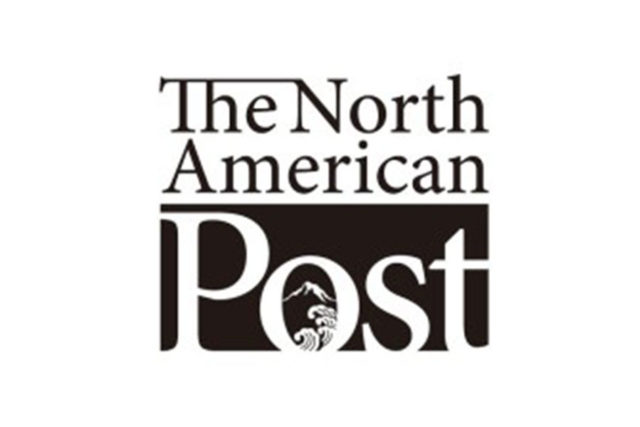 By Robert Giulietti
For the North American Post
Simmered Chicken and Daikon with Rice (4 Servings) Ingredients
4 cups      Medium Grain Rice (Grocery Aisle 6)
1 lb           Boneless Skinless Chicken Breast (Meat Dept Special $2.29/lb)
¼ tsp       Chicken Bullion Seasoning Powder (Grocery Aisle 4A)
4 cups      Daikon Radish diced (Produce Special $0.88/lb)
1 T            Fresh Ginger julienned (Produce Dept)
1 T            Cooking Rice Wine / Sake (Grocery Aisle 3B)
1 T            Mirin (Grocery Aisle 3B)
1 T            Tsuyu Seasoning (Grocery Aisle 6A)
1 T            Sugar (Grocery Aisle 6A)
1 tsp         Soy Sauce (Grocery Aisle 3B)
1 cup        Water
Garnish    Sesame Seeds (Grocery Aisle 4A)
Green Onions minced (Produce Dept)
Rice: Rinse well, soak grains for at least 20 minutes prior to cooking. Once finished cooking, immediately uncover and fluff the rice by running a rice spatula through several passes.
Simmered Chicken and Daikon: Combine water, tsuyu, soy sauce, sake, mirin, and ginger in a pot and bring to a simmer, then reduce heat. Add daikon and chicken and allow it to simmer until daikon becomes soft and tender. With lid removed, let the sauce/liquid reduce to about half the starting amount. Garnish with sesame seeds and green onions and serve with rice.
[Editor's Note]
This is a joint project with Uwajimaya Seattle. The writer usually appears at the store for a cooking demo with this recipe on Friday. He can be reached at robertgiulietti@uwajimaya. com. A video demonstration of this recipe can also be seen at www.facebook.com/ uwajimaya.