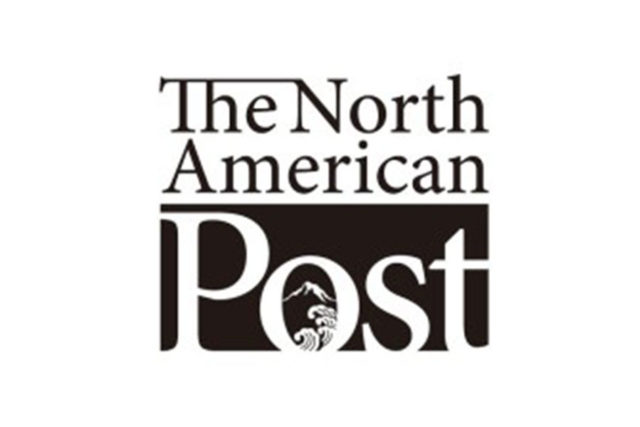 By Robert Giulietti For the North American Post
Pancit Style Rice Noodle Stir Fry (4 servings)
Ingredients
½ pkg  Excellent Bihon Rice Noodle  Pancit Canton Noodle(optional) (Grocery Special $2.79)      (Grocery Special $2.19)
¼ lb          Pork Shoulder, thin slices (Meat Dept Special $2.49/lb)
¼ lb         Shrimp or Prawns (Seafood Dept – optional)
1 T           Minced Garlic (Produce Dept)
2 cup        Green Cabbage (Produce Dept)
1 cup        Yellow Onion small, dice (Produce Dept)
1 T            Carrots small, dice (Produce Dept)
1 T            Soy Sauce (Grocery Aisle 3B)
1 tsp         Red Boat Fish Sauce (Grocery Special $5.49)
1 T            Pure Calamansi (Grocery Aisle 2A)
1 T            Cooking Wine (Grocery Aisle 4A)
1 T            Vegetable Oil (Grocery Aisle 4A)
1 cup         Water
Garnish
1 tsp         Green Onion, minced (Produce Dept)
Hydrating Rice Noodles: Bring water to a boil and then turn off the heat. Submerge the rice noodles in the hot water for one minute until the noodles become bendable. Immediately remove, rinse in cold water and hold in a colander. The noodles should become a little stiff from the cold water. They will become soft again once heat is applied in the stir-fry.
Pancit Style Stir-Fry: Heat oil until slightly smoking, add pork until surface is brown, then add onions, cabbage and carrots and cook for two minutes or until the surface is slightly brown. Deglaze the surface of the pan with cooking wine. Once liquid evaporates, add rice noodles and water and stir together until noodles become pliable. Add seasonings – soy sauce, fish sauce. Once the liquid disappears, finish with calamansi juice. Garnish with green onion and serve.
[Editor's Note] This is a joint project with Uwajimaya Seattle. The writer usually appears at the store for a cooking demo with this recipe on Friday. He can be reached at robertgiulietti@uwajimaya. com. A video demonstration of this recipe can also be seen at www.facebook.com/ uwajimaya.