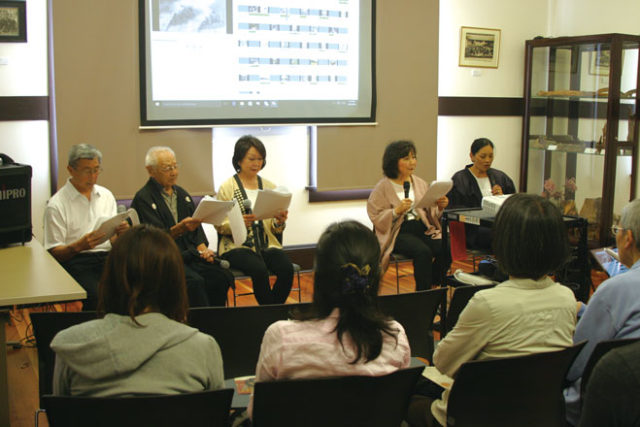 By Shihou Sasaki
The North American Post
Local entrepreneur and author Kay Hirai's "Keiko's Journey" became a book reading drama to share her rare experience as a Nikkei who grew up in Japan during World War II.
Her community reading drama play kicked off last Saturday in the monthly Omoide meeting by the Japanese Cultural and Community Center of Washington. The next play will be held at NVC Foundation's speaker's series event at NVC Memorial Hall at 7 p.m. on July 30.
The five-member reading performance featured three acts including "The Siren," "Egg" and "Rice" telling Hirai's childhood memories with her family, extended relatives and neighborhood during and after World War II, basically her hometown Kokura in Kyushu.
"Keiko's Journey takes us into the past but it is really a contemporary story relevant to millions of immigrants, migrants and refugees, young and old… people who live in two worlds yet feel as though they don't belong anywhere," the program states.
According to Hirai, it is hoped the play will be expanded to educate more diverse communities. For more information, visit <www.keikokayhirai.com>.