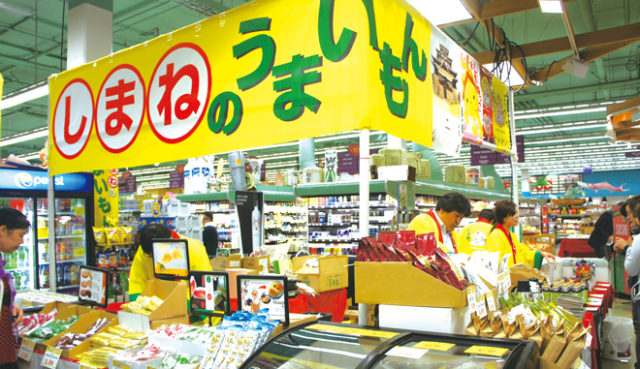 Shimane Fair featuring products and makers from Shimane Prefecture returned to Uwajimaya this week. The event began on Wednesday and will continue by next Tuesday at Uwajimaya Seattle and Beaverton stores from this Friday to Sunday.
"Shimane is a picturesque and coastal prefecture on the main island of Japan," according to Uwajimaya. "Its mountainous terrain makes rice farming and rice products an integral part of daily life. Shimane is also known for its Japanese sweets, noodles, tea and seafood caught fresh from the Sea of Japan."
The Shimane Fair has recently been one of the popular and regular food fairs by Uwajimaya. Several specialty food vendors joined the food demo and samplings at each store.