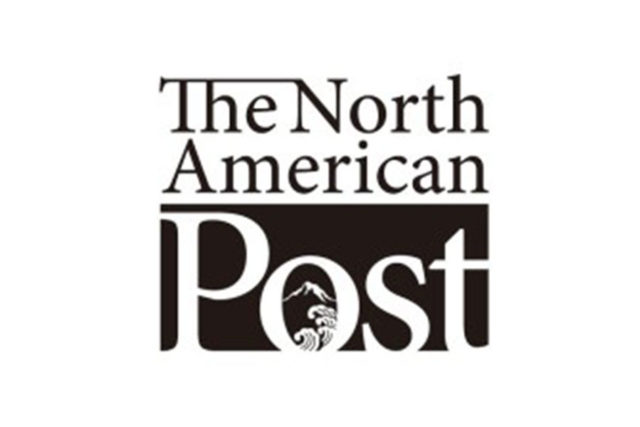 By Dana S. Mar
The North American Post
Japanese telecommunications corporation KDDI has announced an agreement with Verizon allowing KDDI customers to receive quality roaming voice service through Verison's 4G network in the United States. The service, called "VoLTE" or a Voice over LTE, will be available with KDDI's roaming-compatible smartphone once it is released.
KDDI president Takashi Tanaka has made a statement promoting his confidence in the "superior experience" that the company will be able to provide through this VoLTE partnership with Verizon.
Verizon has also announced plans to offer U.S. customers its VoLTE service, called HD Voice, likewise in Japan later this year.
It has been two months since the Kumamoto earthquake when reportedly more than 30,000 houses had at least partially, if not entirely, collapsed. According to the Yomiuri Shimbun, 232 temporary housing units were completed as of Monday with construction of 360 planned but not started. Around the prefecture, about 3,600 are still needed according to the number of requests for temporary housing by residents.
Japanese scientists have decided to name Element 113 on the periodic table "Nihonium" after Japan. Professor at Riken Institute in Japan, Kosuke Morita headed the team to create the synthetic element.
The element has a one in one hundred trillion chance to occur and decays into another element in 0.667 milliseconds, making it extremely difficult to detect and verify. The team managed to make Element 113 occur on three occasions: in 2004, 2005 and 2012, verifying the success of its creation to the scientific community. It is the first element discovered in Asia.
If it passes public review, Nihonium will be officially added with the notation "NH" to the periodic table around the end of the year.
After the recent shooting Sunday at the gay nightclub, Pulse, in Orlando, Florida, members of the LBGT community brought a large gathering together in Shinjuku for a candlelight vigil in solidarity and mourning for the 49 victims killed and 53 wounded.
A participant of the march through Shinjuku, Sonal Malkani shared some of the group's sentiments, stating, "it's important to stand together, even if we are far away in Japan." The group held an open mic session in Hanazono Nishi Park to close the vigil and express deep sympathy for the victims and affected friends and family. "America just got gay marriage rights," said David Chigusa to Japan Times, "and suddenly this happens, so it invokes a sense of despair."