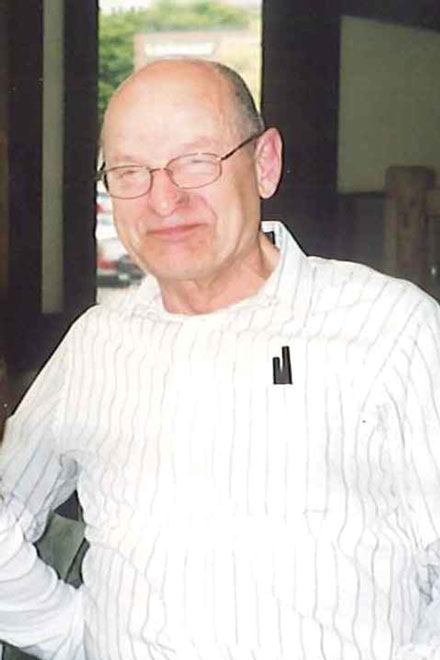 Longtime North American Post volunteer and historian John R. Litz passed away on Sept. 23 surrounded by his family members. He was 80. At this time, the family has decided to gather together with friends in his memory on Nov. 12, but there are no plans for a formal service as per his request.
Mr. Litz was born in Vancouver, Wash., and is survived by his brother Charles William Litz of Mount Vernon, Wash., son Steven John Litz of Ravensdale, Wash., daughter Connie Becker of Enumclaw, Wash, and grand- children Maggie Litz, Samantha Becker, Jacob Clark, Hannelore Becker, Colton Becker and Lillian Becker. Grandson Ricky Osbourne preceded him in death.
He served in the U.S. Marine Corp in Okinawa in the 1950s and later graduated from Western Washington University to become a high school history teacher. After teaching, he spent the majority of his career in banking, finance and real estate and retired from the U.S. National Marine Fisheries Service in 1998.   
As a an avid mountain climber for over 20 years, Mr. Litz had summited most mountains in the Pacific Northwest as a member of the Mountaineers. With his love of reading, he had a special affinity for studying the Pacific Northwest, specifically related to the railroads, mining and also the history of the Japanese community in Seattle.
Mr. Litz's involvement with the local Japanese American community began with his research of immigration history and involvement in the activities of the Seattle Betsuin Buddhist Church.
Mr. Litz's research about Japanese immigration included everything from death records, marriage records in the King County area to archives of the Seattle Times, Seattle Post-Intelligencer, Seattle Star and other local papers from the 1880s to 1945 selecting all headlines and articles related to Japanese and Japanese Americans, and more. Records of his research are kept in booklets at the University of Washington library.
Mr. Litz was a volunteer proofreader and historian for the North American Post, mainly in the 2000s, until he was unable to visit the office due to health concerns in 2014. He later moved to his daughter's home in Enumclaw, Wash., where he lived until his passing.
His estate has an extensive library of books on Asian culture, history and interest and would like to donate the books through Connie Becker at (206) 326-4233 (days), (954) 257-3922 (cell) or email bhdd2005@msn.com.