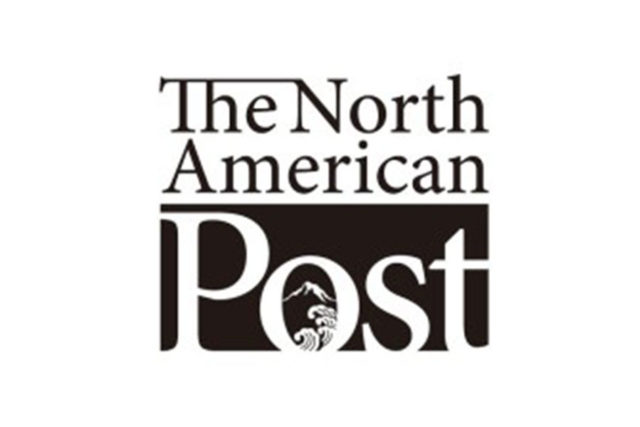 By Maiya Gessling The North American Post
SDF may shoot down North Korean rocket
North Korea's announcement on Tuesday night to the International Maritime Organization that they plan to send a satellite into orbit between Feb. 8 and 25 has caused quite the stir in Japan, as well as in South Korea, the United States and China. Seen as a barely disguised test of a long-distance ballistic missile by Japan and its allies, North Korea has drawn both ire and the direct threat of Japan's Maritime SelfDefense Force.
Aegis ballistic missile defense warships and land-based Patriot PAC
3 rocket units have been deployed in the Sesa of Japan and the East China Sea with orders to shoot down any components of the North Korean missile that come into Japanese territory. The rocket's projected flight path will take it over the Sakishima island chain in Okinawa Prefecture, which includes the islands of Ishigaki and Miyako.
Tokyo, Seoul, Washington D.C. and even Beijing have formally protested the launch, which would violate UN Security Council resolutions. It is thought that the most likely date for the launch if Feb. 16, the birhtday of Kim Jong-il, father of the current North Korean leader, Kim Jong-un.
TOMODACHI and SoftBank launch leadership program
The TOMODACHI Iniative and SoftBank, best known as a Japanese cell phone carrier, have announced the "TOMODACHI Summer 2016 SoftBank Leadership Program that will take place from July 21 to Aug. 11. Fully funded by SoftBank, this program will send 100 Japanese high school students and six nonprofit professionals from the disaster affected prefectures of Iwate, Miyagi and Fukushima to the University of California, Berkeley for an intensive three-week workshop focused on global leadership development and community service.
Interested students can apply to the program through March 31 at www. laurasian.org/tomosoft.
Nippon Ham Fighters begin Spring Training in Arizona
Typically the spring home of the Seattle Mariners and San Diego Padres, Peoria, Ariz. is currently hosting the Hokkaido Nippon Ham Fighters, who just began their first spring training camp outside of Japan in 29 years. The Fighters will be in Ariz. from Feb. 1-15 and will play exhibition games against Korea's Lotte Marines and NC Dinos before heading to Nago, Okinawa until the end of February.
For MLB teams and scouts, this is an opportunity to look at Shohei Otani, the Ham's ace pitcher who also plays the outfield. With Kenta Maeda going to the Los Angeles Dodgers, Otani, just 21 years old, is the next big Japanese name in baseball. It is unknown when the Fighters will let him come to the United States, but in 2015 he posted a 2.24 earned run average and 196 strikeouts.