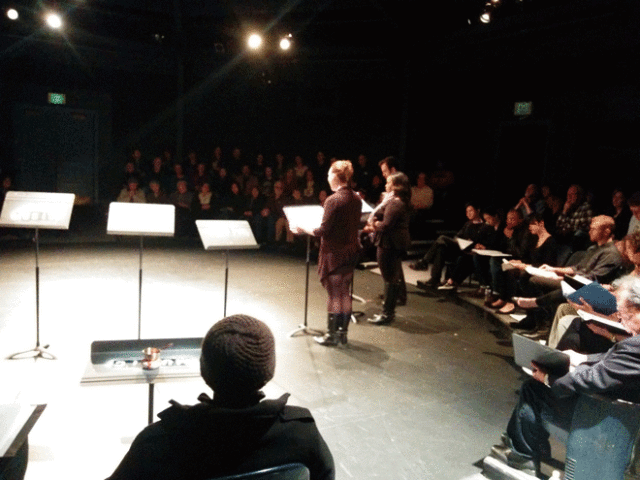 By Maiya Gessling The North American Post
In a collaboration between ACT Theatre and the University of Washington, the famous Japanese classic "The Tale of the Heike" was the focus of a short School of Drama workshop celebrating new work and new voices in the American theater.
Directed by Kurt Beattie, several students and American Ethnic Studies Professor Steve Sumida performed a dramatic reading of an adaption of the work written by Philip Kan Gotanda and Yussef El Guindi that covered the first part of the enormous book.
Originally written in the mid-thirteenth century, "Tales of the Heikei" chronicles the epic Genpei war, a civil conflict that marked the end of the power of the Heike and changed the course of Japanese history. It intertwines several narratives, with this adaption focusing on the early conflict between Emperor Go-Shirakawa and Lord Kiyomori of the Taira Clan and featuring a famous story about the dancer Gio, who falls out of Kiyomori's favor and becomes a nun.
The reading drew a near full house to the Glenn Hughes Penthouse Theatre from Jan. 22-24. Though unmemorized, lacking in costumes and relatively informal, the production nevertheless held the audience's attention and succeeded in capturing the sweeping drama of the "Tale of the Heike" story. The students used a bare handful of props to good effect and even sang Buddhist sutras, a haunting effect in the small theater.
Though serious in character, and inundated with Japanese poems, values and descriptions of nature, this adaption also took what opportunities it could for comic relief and sarcasm and used a slew of contemporary phrases and words such as "I've enjoyed our chat" and "grocery list," making it a readable and straightforward translation while still maintaining most of the tale's elegance.