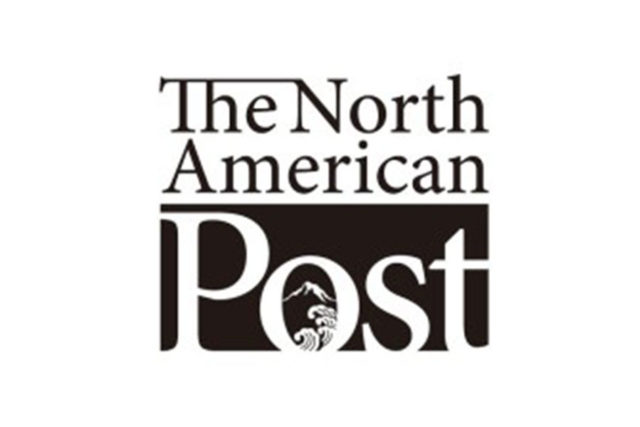 By The North American Post Staff
Kisenosato Aims for Yokozuna Promotion
Five wrestlers tied 8-2 in the 10th day of matches, Tuesday, heading the last five matches of the Nagoya Grand Sumo Tournament. Ozeki Kisenosato, who is chasing his first championship title for the yokozuna promotion, was defeated by underdog Shohozan, a fourth-ranked maegashira, losing his tournament lead. Four other wrestlers including Yokozunas Hakuho and Harunafuji, Komusubi Takayasu and Maegashira Takarafuji tied Kisenosato.
Kisenosato is aiming to be the first Japanese wrestler to be promoted to Yokozuna since Wakanohana in 1998.
In order to do so he must at least win the tournament.
Eel Imports Peak for Day of the Ox
Japan will experience the annual "Doyou no Ushino Hi (Day of the Ox)" on July 30, peaking the business of eels. Eating eels on a midsummer day is a
tradition in Japan, as the nutritious dish helps stave off summer fatigue. The massive amounts of eel are being imported to Narita International Airport. According to a report, trading company Marukatsu imported 3-tons, 15,000 eels, from Taiwan and China on July 19. The company will trade 30 tons of eel by July 30.
Japan Delays Pokemon Go Release
Pokemon Go, a mega hit mobile game, was to be released on July 20 in Japan but was cancelled. After the release of the game, created by the Pokémon Company and Niantic, the stock price of Nintendo has doubled but dropped sharply with this delay. The game is now available over 35 counties.
Kanto Region Faces Constant Moderate Quakes
A magnitude 5 earthquake hit the Kanto region in the morning on Wednesday. No tsunami alert was issued and no serious damages have been reported yet. It is the third similar-size earthquake in the region since Sunday. The epicenter of Wednesday's earthquake was in the southern Ibaraki prefecture, which is the same area as the 5-magnitude earthquake on Sunday. A 5.2-magnitude earthquake hit in Chiba prefecture on Tuesday.
Aoki Recalled from AAA Tacoma
The Seattle Mariners recalled Japanese outfielder Nori Aoki on Wednesday from the AAA Tacoma Rainiers. The 34-yearold Aoki hit .369 (24×65) with 13 runs, four doubles, four RBI, eight walks and three stolen bases in 16 games with AAA Tacoma. Aoki hit safely in 11 of 16 games with Tacoma, including eight multi-hit contests.
He was optioned to Tacoma on June 24 as he hit .245 (61×249) with 36 runs, eight doubles, three triples, one home run, 11 RBI, 22 walks and four stolen bases in 67 games with the Mariners.
The team will host the Salute to Japanese Baseball Night event in the New York Yankees game on Aug. 22.