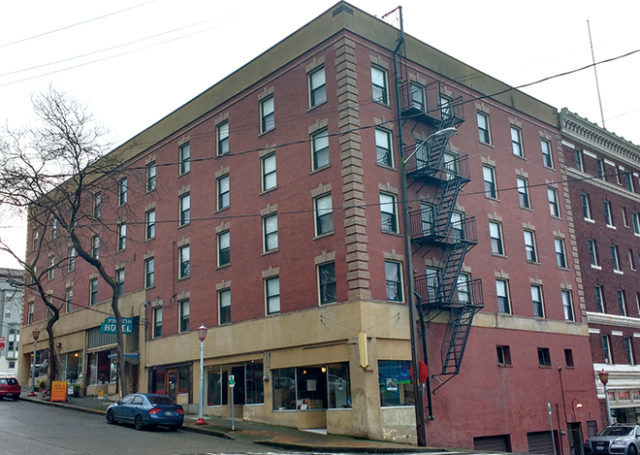 By The North American Post Staff
The historic Panama Hotel has recently come on sale after about 30-years of management by Jan Johnson who has tried to preserve the site, reported KPLU last week.
Listed as a National Histroric Landmark building in 2006 and as a National Treasure as the first site in Seattle by the National Trust last year, the Panama Hotel was built in 1910 by Japanese architect Saburo Ozasa and has been a key site for the Japanese community at the corner of 6th Avenue South and South Main Street.
While there are huge legacies and value in the building including the historical materials and last remaining sento (public bathhouse) in the country, the future of its management will be a difficult challenge between preservation and businesses.
The National Trust for Historic Preservation states last year that the organziation will collaborate with Johnson "and Historic Seattle to find a new steward, while honoring the legacies of Johnson and previous owner Takashi Hori."