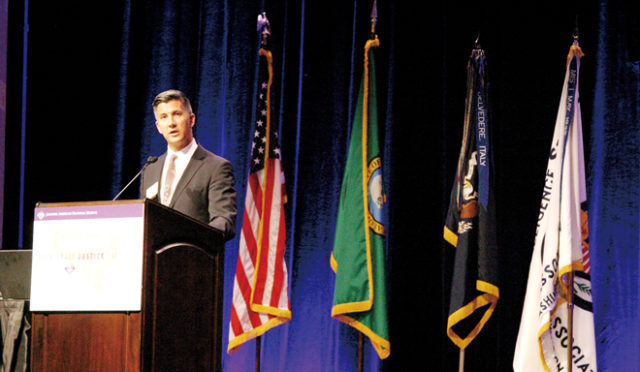 Japanese American National Museum officials announced last Friday that G.W. (Greg) Kimura has decided to resign as President and Chief Executive Officer to pursue new leadership opportunities. His departure comes after over four-year distinguished service as the museum executive during, which he advanced many of the museum's goals.
"It has been a privilege working with so many dedicated professionals who care deeply about the mission and future of the museum," Kimura said. "In today's global environment, the museum is well positioned to foster greater understanding and appreciation of diverse cultures through its unique programs and events.
After four years at the helm, I feel that a change in leadership at this point will be healthy for the organization and for me."
"Greg has been an invaluable, motivated leader for the Museum," Norman Y. Mineta, chair of the Board of Trustees. "His ability to advocate for the museum and lead the organization forward has preserved the museum's place at the forefront of nationally recognized ethnic museums.
We are so very fortunate to have benefited from Greg's leadership and we wish him well in the next phase of his career. The museum will build upon the progress under Greg's tenure while continuing in its mission to share the Japanese American experience and appreciation of America's ethnic and cultural diversity with younger generations."
Kimura will leave his post on June 30, the end of the museum's fiscal year. During the transition, the Board of Trustees will provide executive leadership, as needed, and will work with the Center for Nonprofit Management to identify and select an outside Interim CEO to serve until a permanent president and chief execitive officer is appointed by the Board of Trustees.
Mineta will lead the Museum Search Committee's national search for the position.