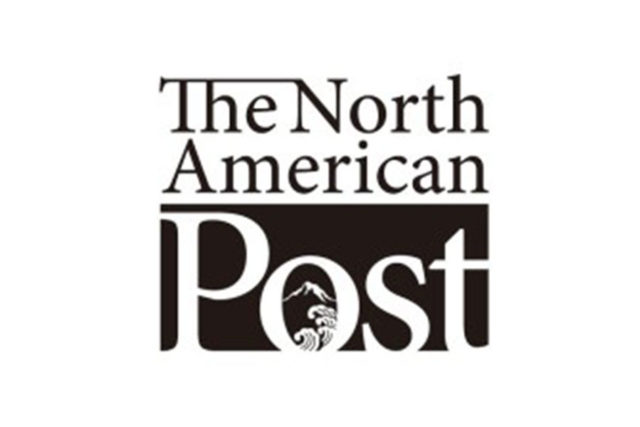 By Deems Tsutakawa
For The North American Post
When Steve Nakajo, executive director of Kimochi Inc. and president of the San Francisco Fire Department, got married, he flew me down to California to play piano for his wedding ceremony. My wife, Jean, also attended and it was a great honor to be a part of the special day. It goes without saying that there was also live music for the reception with several of the Bay Area's finest musicians on hand to entertain the large gathering of local dignitaries, family members and friends.
One of the groups that played for the party was a jazz ensemble that featured George Yoshida on drums and Michael Sasaki on guitar. George Yoshida, who passed away in 2014, was a legendary Bay Area musician, educator and writer. He was born and raised in Seattle's International District until his family moved to California to pursue better economic opportunities. During World War II he was incarcerated at Poston Arizona and met many Nisei who shared his passion for jazz. This love of music helped him survive the incarceration and inspired a career that spanned his entire life.
Fortunately for me, the band at Nakajo's wedding reception asked me to play a song with them. Although I was meeting most of these musicians for the first time, it was very comfortable. One of the horn players brought out a piece of sheet music for a jazz standard that was kind of cool, but instead of reading the chart down I looked at the band and said, "Let's play some Blues." There was not any argument and I immediately kicked off a swingin' twelve bar jazz blues. Within a few seconds the entire stage was jamming hard on some down Blues riffs, and George was grinning ear to ear.
A few weeks later at home in Seattle I received a hand written letter from George. He wrote that it was a blast playing the Blues with Michael Sasaki and me. Later that year George Yoshida came to Seattle to read from his published works and honored me again by having me accompany him on grand piano for his story telling. I will always remember his great energy, inspiration and passion for jazz and Blues music.
[Editor's Note]
Deems Tsutakawa is a local Sansei musician. He can be reached at deemst@deemsmusic.com.