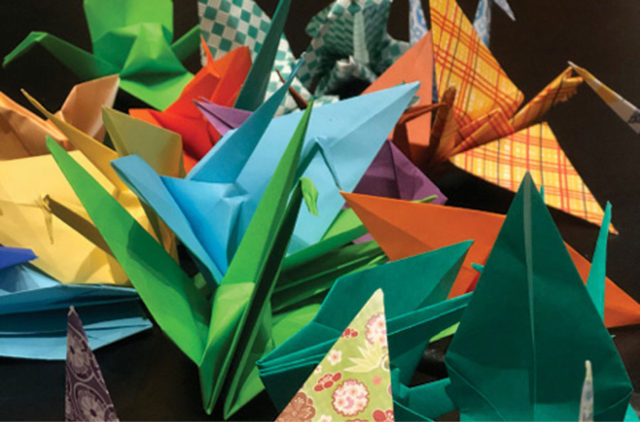 by N.A.P
In December 2015, former President Barack Obama remarked at a naturalization ceremony in Washington, D.C., that in "one of the darkest chapters in our history, Japanese immigrants and even Japanese American citizens were forced from their homes and imprisoned in camps." On February 19th, 1942, seventy-eight years ago, Executive Order 9066, a United States presidential executive order, was signed and issued by Franklin D. Roosevelt. This order triggered the single largest forced migration in American history and made a dramatic change in many Japanese Americans' lives.
Since 1942, February 19 is a very important day for Japanese Americans in our community to honor Japanese and Japanese Americans whose freedom and lives were taken away due solely to their race. The Nikkei Student Union (NSU) at UW collaborated with two other student organizations, Asian Student Commission and Japanese Student Association, to co-host the Day of Remembrance. This took place on February 20th at Intellectual House on the University of Washington campus to commemorate this sad history, raise awareness in younger generations, and ensure that we don't make the same mistakes in the future.
The event started with an energetic and powerful taiko performance by Taiko kai. Then there was a short video of Tsuru for Solidarity, a nonviolent social justice activist group that educates, advocates, and protests to close all the concentration camps in the U.S. To do so, they build solidarity within communities and stand against unethical and inhumane systems in the U.S. One of the guest speakers, Mr. Stanley Shikuma, who is the president of the Seattle chapter of the Japanese Americans Citizens League (JACL), reiterated the importance of remembering what happened to Japanese Americans and the necessity of preventing the repeat of history by using the Japanese phrase, "Kodomo no tameni," meaning "for the sake of the children." He stressed the importance of participating in some way and supporting activities even if they are indirect, such as donating money, sharing information with friends, or folding tsuru. He remarked that "the main reason to have such events is not only to remember but also to encourage people to take action, internalize the history, and pass it onto the next generation."
Yoko Fedorenko, the cofounder of NSU, explained that "we struggled to find a place where we can engage with the community and feel that we belong. I hope that NSU will be the one for those young Japanese Americans at UW to continue to step up and take advantage of the resources and power we have and to hold events like this to bring more Japanese Americans together." Though she is graduating, she believes strongly that the remaining students will keep up the activities and bring more people into this newly formed strong community. There is so much more to learn from the oral histories of those who were there than we can find in textbooks. People should make an effort to join the proceedings next year to keep history alive.