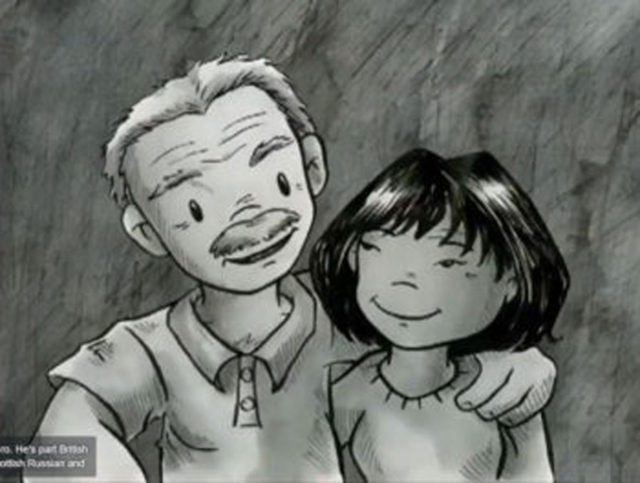 by Ryoko Kato, translated by Misa Murohashi
The 45th Annual Cherry Blossom & Japanese Cultural Festival was held virtually under Governor Jay Inslee's "Stay Home, Stay Healthy" order due to the COVID-19 pandemic. Event programs were live streamed on the event's official website and Facebook page from 11 am to 3 pm on April 24th, 25th and 26th. The programs included Japanese cooking demonstrations, flower arrangement, tea ceremony demonstrations, folktales and more.
It was the first challenge for the Cherry Blossom Festival organizer to host programs online since the Festival began in 1976. The decision to host the festival virtually was made a few weeks after the City of Seattle decided to cancel all the on-site events at City Center. Because of the short preparation period, there was a mishap at the beginning, when the opening ceremony did not start because of technical issues. However, the problems were solved in about an hour, and the 3-day virtual festival took off with the screening of Jeff Chiba Stearns' "What Are You Anyways?"
Council General of Japan, Yoichiro Yamada made his speech from his house in Seattle and expressed his appreciation to the event organizers, as well as to all the medical and essential workers and political leaders in our region who are  working diligently against the pandemic. "How we survive and live through this crisis will reveal who we are. We need to strengthen our will, but we also need to comfort ourselves at home and that's why culture plays a big role during this crisis. I would like to thank organizer Tazue Sasaki for assembling this cultural gathering," Yamada said. After his speech, a message from Seattle Mayor Jenny Durkan, who had intended to make a speech during the opening ceremony, appeared on the live screen. In her message, she thanked the event organizer for bringing Japanese culture to Seattle and emphasized the importance of art and culture.
Recorded programs are available to watch online at www.cherryblossomfest.org.