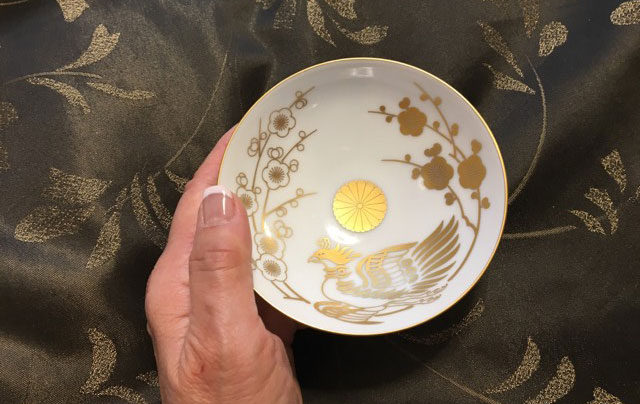 by Bruce Rutledge, The North American Post
Emperor Naruhito ascended the Chrysanthemum Throne in Japan on October 22 in a ceremony that evoked 2,000 years of Japanese history. The Sokui no Rei (Ceremony of Accession) was a cause for celebration that brought royals from throughout the world to the Imperial Palace in Tokyo. Prince Charles of the U.K., Prince Albert of Monaco, King Felipe VI and Queen Letizia of Spain, and many other royals were in attendance to watch Emperor Naruhito and Empress Masako assume their new roles.
The guest list included someone from our Seattle community, Lori Matsukawa, who was one of just seven U.S. citizens invited to attend the ceremony. The other Americans invited were Congressman Mark Takano (D-CA), President of the U.S.-Japan Council Irene Hirano Inouye, Hawaii lawyer Christine Kubota, former Secretary of Transportation Norman Mineta, Hawaii Governor David Ige, and U.S.-Japan Council Legacy Chairman Tom Iino.
Matsukawa, the recently retired King 5 TV anchor and long-time community activist, shared her impressions of the ceremony with us. "We were in a room across the white stone courtyard from the pavilions where the enthronement ceremony was held," she told us. "We could see the pavilion where the Emperor read his message. There were banzais made by the 2,500 witnesses."
Matsukawa said it was an honor to be part of the ceremony. The following day, she and other Americans visited Chargé d'Affaires Joseph Young, lunched with the Minister of Foreign Affairs Keisuke Suzuki, and attended a state dinner hosted by Prime Minister Shinzo Abe.
On that Friday, the U.S. contingent attended a luncheon at the Imperial Palace with the newly enthroned Imperial couple, family members, and Diet lawmakers. "We were a mere 50 feet from the Emperor," Matsukawa noted. "Empress Masako didn't wear a hat, though many of the princesses in attendance did." After the luncheon, the party was taken on a tour of the public spaces inside the palace, including a room with the enthronement pavilions. "The palace gardens—bonsai and zen rockery—were impeccable," she said.
The royal family presented the Americans with beautiful gifts, Matsukawa added, including lucky fish cakes, a sake cup, and konpeito candy.