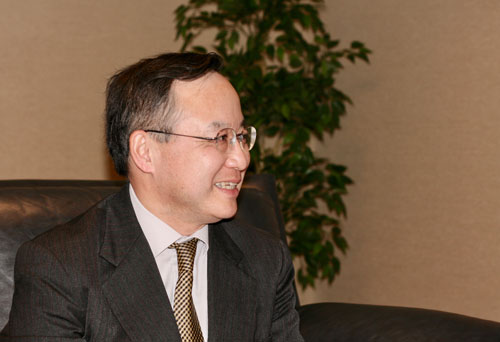 By Bruce Rutledge
Japanese Consul General Yoichiro Yamada argued in a Seattle Times opinion piece last week that foreign spouses going through a divorce in the US need more protections.
"Because most of these women do not know how the American legal system works, lack financial resources and do not speak English very well, their husbands often take advantage of them. Children are a common attack point used against these women," Yamada wrote. "If the husbands threaten to take full custody of their child, the mothers end up signing divorce papers under terms that put them at an extreme disadvantage. As a result, the women give up their fair share of assets entitled under Washington law."
Yamada tied his argument to the #MeToo movement, saying immigrant women going through divorces are often "victimized, vulnerable and voiceless." He called for raising awareness of the issue, starting with institutions like the military with a large number of foreign spouses. Also, he called for the women going through divorce to be guaranteed adequate legal representation so that they know their rights. He argued that this step alone could quell some of the more egregious attempts to get women to sign one-sided divorce papers.
The opinion piece ran a day after Japanese Prime Minister Shinzo Abe and US President Donald Trump wrapped up their two-day summit at the president's Mar-a-Lago estate in Florida.